Financial Statement Analysis & Valuation, 4e
Financial Statement Analysis & Valuation, 4e
by Easton, McAnally, Sommers, Zhang
ISBN: 978-1-61853-104-9 | Copyright 2015
Tabs
NEW EDITION PUBLISHING THIS APRIL!
Welcome to the Fourth Edition of Financial Statement Analysis & Valuation.

Our main goal in writing this book was to address the needs of today's instructors and students interested in financial analysis and valuation by providing the most contemporary, engaging, and user-oriented textbook available. This book is the product of extensive market research including focus groups, market surveys, class tests, manuscript reviews, and interviews with faculty from across the country.
Target Audience
Financial Statement Analysis & Valuation is intended for use in a financial statement analysis and/or valuation course in which profitability analysis and security valuation are emphasized. This book accommodates mini-courses lasting only a few days as well as extended courses lasting a full semester.
Innovative Approach
Financial Statement Analysis & Valuation is applications oriented and focuses on the most salient aspects of accounting, analysis, and valuation. It teaches students how to read, analyze, and interpret financial statement data to make informed business decisions. This textbook makes financial statement analysis and valuation engaging, relevant, and contemporary. To that end, it consistently incorporates real company data, both in the body of each module and throughout the assignment material.
Flexible Structure
The curricula, instructor preferences, and course lengths vary across colleges. Accordingly and to the extent possible, the 15 modules that make up Financial Statement Analysis & Valuation were designed independently of one another. This modular presentation enables each college and instructor to "customize" the book to best fit their needs. Our introduction and discussion of financial statements constitute Modules 1 and 2. Module 3 presents the analysis of financial statements with an emphasis on analysis of operating profitability. Module 4 introduces credit risk analysis. Modules 5 through 10 offer an analysis of accounting numbers and disclosures. The aim of those modules is to help us better interpret financial statements and to adjust those statements as necessary to improve our financial statement analysis. Modules 11 through 15 describe forecasting, cost of capital estimation, and company valuation.
Flexibility for Courses of Varying Lengths
Many instructors have approached us to ask about suggested class structures based on courses of varying length. To that end, we provide the following table of possible course designs. For instructors desiring greater emphasis on accounting analysis, additional time can be spent on Modules 1 through 10. For instructors desiring greater emphasis on analysis and valuation, additional time can be spent on Modules 11 through 15.
Module
15 Week
Semester-Course
10 Week
Quarter-Course
6 Week
Mini-Course
1 Week
Intensive-Course
1
Week 1
Weeks 1
(Modules 1 and 2)
Weeks 1
(Modules 1 and 2)
Day 1
(Modules 1 and 2)
2
Weeks 1 and 2
3
Week 3
Week 2
Day 3
4
Week 4
Week 3
Optional
Optional
5
Week 5
Week 4
Skim
Day 3
(Modules 5 and 6)
6
Week 7
Week 5
Skim
7
Week 7
Optional
Optional
Optional
8
Week 8
Optional
Optional
Optional
9
Week 9
Week 6
Optional
Optional
10
Week 10
Week 7
Skim
Optional
11
Week 11
Week 8
Week 4
Day 4
(Modules 11 and 12)
12
Week 12
Week 9
Week 5
13
Week 13
Weeks 9 and 10
Weeks 5 and 6
Day 5
(Modules 13 and 14)
14
Week 14
Week 10
Week 6
15
Week 15
Optional
Optional
Optional
INNOVATIVE PEDAGOGY
Financial Statement Analysis & Valuation includes special features specifically designed for the student with a keen interest in analysis and valuation.
Focus Companies for Each Module
Each module's content is explained through the reporting activities of real companies. To that end, each module incorporates a "focus company" for special emphasis and demonstration. The enhanced instructional value of focus companies comes from the way they engage students in real analysis and interpretation. Focus companies were selected based on the industries that business students typically enter upon graduation.
Focus Company by Module
Module 1
Berkshire Hathaway
Module 10
Southwest Airlines
Module 2
Apple
Module 11
Procter & Gamble
Module 3
Walmart
Module 12
Southern Company
Module 4
Home Depot
Module 13
Nike
Module 5
Pfizer
Module 14
Nike
Module 6
Cisco
Module 15
Nike
Module 7
Verizon
Appendix B
Starbucks
Module 8
IBM
Appendix C
Kimberly-Clark
Module 9
Google
Real Company Data Throughout
Market research and reviewer feedback tell us that one of instructors' greatest frustrations with other financial statement analysis and valuation textbooks is their lack of real, contemporary company data. We have gone to great lengths to incorporate real company data throughout each module to reinforce important concepts and engage students. We engage nonaccounting students specializing in finance, marketing, management, real estate, operations, and so forth, with companies and scenarios that are relevant to them. For representative examples, SEE PAGES 3-11; 5-5; 6-12.
Analyst Adjustments
New to the fourth edition, Analyst Adjustments are incorporated throughout most of the modules. These boxed elements explain and illustrate the types of adjustments analysts make to accounting information to make it more useful in their assessment of a firm.
Decision Orientation
One primary goal of a financial statement analysis and valuation course is to teach students the skills needed to apply their accounting knowledge to solving real business problems and making informed business decisions. With that goal in mind, Analysis Decision boxes in each module encourage students to apply the material presented to solving actual business scenarios.
Research Insights
Academic research plays an important role in the way business is conducted, accounting and analysis are performed, and students are taught. It is important for students to recognize how modern research and modern business practice interact. Therefore, we periodically incorporate relevant research to help students understand the important relation between research and modern business. For representative examples, SEE PAGES 3-19; 5-37.
Financial Statement Effects Template
As instructors, we recognize that the financial statement analysis and valuation course is not directed solely toward accounting majors. Financial Statement Analysis & Valuation embraces this reality. This book highlights financial reporting, analysis, valuation, interpretation, applications and decision making. We incorporate the following financial statement effects template to train students in understanding the economic ramifications of transactions and their impacts on financial statements. This analytical tool is a great resource for students in learning analysis and applying it to their future courses and careers. Each transaction is identified in the "Transaction" column. Then, the dollar amounts (positive or negative) of the financial statement effects are recorded in the appropriate balance sheet or income statement columns. The template also reflects the statement of cash flow effects (via the cash column) and the statement of stockholders' equity effects (via the contributed capital and earned capital columns). The earned capital account is immediately updated to reflect any income or loss arising from each transaction (denoted by the arrow line from net income to earned capital). This template is instructive as it reveals the financial impacts of transactions, and it provides insights into the effects of accounting choices. For those desiring a more traditional analysis, journal entries and T-accounts are shown in the margin.
Mid-Module and Module-End Reviews
Financial statement analysis and valuation can be challenging — especially for students lacking business experience or previous exposure to finance, management, and other business courses. To reinforce concepts presented in each module and to ensure student comprehension, we include mid-module and module-end reviews that require students to recall and apply the financial statement analysis and valuation techniques and concepts described in each module. To aid students in developing their comparative analysis skills, most of those review problems center on company or companies that compete with the focus company of that module. For representative examples, SEE PAGES 3-8; 8-15; 11-39.
Experiential Learning
Students retain information longer if they can apply the lessons learned from the module content. To meet this need for experiential learning, we conclude each module with a hands-on analysis project. A series of questions guides students' inquiry and helps students synthesize the material in the module and integrate material across modules. For representative examples, SEE PAGES 1-37; 3-52; 13-28.
Excellent, Class-Tested Assignment Materials
Excellent assignment material is a must-have component of any successful textbook (and class). We went to great lengths to create the best assignments possible from contemporary financial statements. In keeping with the rest of the book, we used real company data extensively. We also ensured that assignments reflect our belief that students should be trained in analyzing accounting information to make business decisions, as opposed to working on mechanical tasks. Assignments encourage students to analyze accounting information, interpret it, and apply the knowledge gained to a business decision or in a valuation context. There are six categories of assignments: Questions, Mini Exercises, Exercises, Problems, International Applications, and Discussion Points.
FOURTH EDITION CHANGES
Based on classroom use and reviewer feedback, a number of substantive changes have been made in the fourth edition to further enhance the students' experiences:
Analyzing Cash Flows: To help students better understand cash flows, we have included a new appendix on the analysis of cash flows (Appendix B). This new appendix includes a discussion of the cash flow cycle and interpretation of cash flow patterns.
Analyst Adjustments: New to the fourth edition, Analyst Adjustments are incorporated throughout most of the modules. These boxed elements explain and illustrate the types of adjustments analysts make to accounting information to make it more useful in their assessment of a firm. See example on Preface page vii.
Ongoing Analysis Project: We have added a project component to each module. See the description above in Experiential Learning.
Updated Financial Data: We have updated all Focus Company financial statements and disclosures to reflect each company's latest available filings. We also explain the SEC's EDGAR financial statement retrieval software and how to download excel spreadsheets of financial statements from 10-K filings.
Updated Assignments: We have updated all assignments using real data to reflect each company's latest available filings and have added many new assignments that also utilize real financial data and footnotes. We have expanded the IFRS Applications to include more companies from Canada and Australia.
International Financial Reporting Standards (IFRS): We have updated the IFRS insight boxes and IFRS Alert boxes on the similarities and differences between U.S. GAAP and IFRS. Each module concludes with a Global Accounting section and an expanded IFRS assignments section, which brings in reports and disclosures from around the globe.
New Focus Companies: We have changed a number of the focus companies: Module 3 now uses Walmart, Module 8 focuses on IBM, Module 10 uses Southwest Airlines, and Modules 13 and 14 highlight Nike.
Accounting Quality: We augmented the section on accounting quality in Module 5. It describes measures of accounting quality and factors that mitigate accounting quality. We also provide a check list of items in financial statements that should be reviewed when analyzing financial statements.
Intercorporate Investments: Consistent with recent changes in accounting standards, we have revised Module 9 to emphasize investors' control of securities and deemphasize the percentage of ownership as the determining factor in selecting the method used for financial reporting.
Credit Ratings: This edition expands discussion of credit ratings. This includes trends in credit ratings, current credit rating statistics, and rating procedures implemented by companies such as Moody's and Standard and Poor's.
Noncontrolling Interest: We added expanded discussion of noncontrolling interest, how it is reported in financial statements, and the interpretation of its disclosure. The book distinguishes the ROE disaggregation with and without controlling interest and explains how to handle noncontrolling interest for analysis, forecasting, and equity valuation. In Module 9, we also expand our discussion of consolidation to illustrate the allocation of consolidated net income to the noncontrolling interest and to the controlling (parent) interest.
Revised Forecasting Module: We have expanded our discussion of the forecasting of revenues and expenses to distinguish between forecasting using publicly-available databases and forecasting with proprietary databases. For the latter, we continue to utilize analyst reports and spreadsheets provided to us by Morgan Stanley.
Enhanced R&D Analysis: We have developed a new discussion of R&D costs in Module 5 focusing on the analysis and interpretation of R&D.
Expanded Analysis of Allowance Accounts: We have developed a new appendix to Module 6 to illustrate the accounting for sales returns and analysis. We also present a discussion of the analysis of the allowance accounts in Schedule II (Valuation and Qualifying Accounts) of the 10-K or similar disclosures in other types of annual reports.
Pension Accounting: We have expanded our discussion of analysis of pension disclosures, including the change that many companies now immediately recognize actuarial gains and losses in operating results.
New Regulations: We highlight pending and proposed accounting standards and their likely effects, if passed. These include the recently adopted standard on revenue recognition. This edition also reflects all accounting standards in effect since our last edition, including the new business combination and consolidation standard and goodwill impairment testing.


Introducing myBusinessCourse
myBusinessCourse is a complete, secure, web-based training and e-Learning solution. There is nothing to download or install; it is accessible through any modern web browser and most mobile devices.
---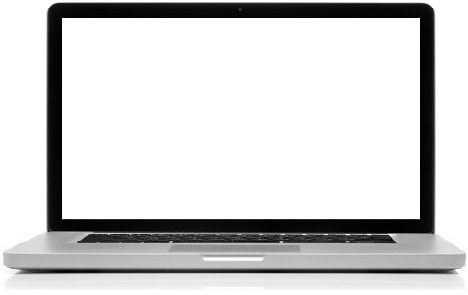 97 eLecture Videos
Created by the authors of the textbook
Consistent with the textbook's explanations and approach
Cover learning objectives and concepts from each chapter
Ideal for remediation
Ideal for online and hybrid classrooms
---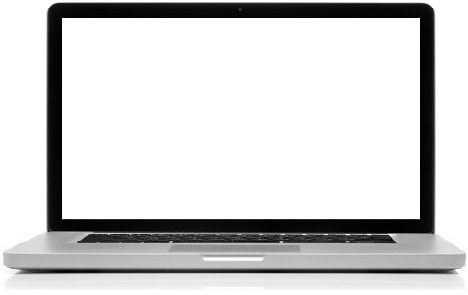 89  Guided Example Videos
Created by the authors of the textbook
Provide problem solving strategies as well as solutions
Offer clear, step-by-step demonstrations of how to solve select problems from the textbook
---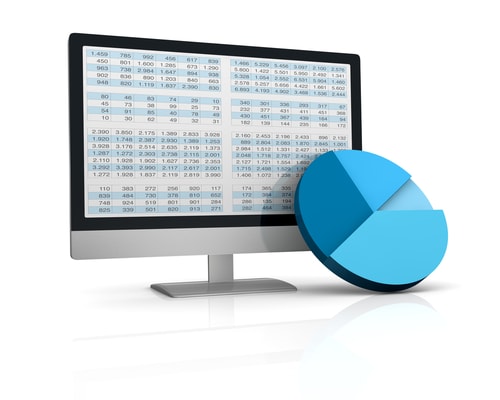 Auto-graded Assignments
Provides immediate feedback
Create assignments using problems from the textbook
Additional randomized versions of assignments provide extra practice
Ideal for remediation
Include select questions from test banks
---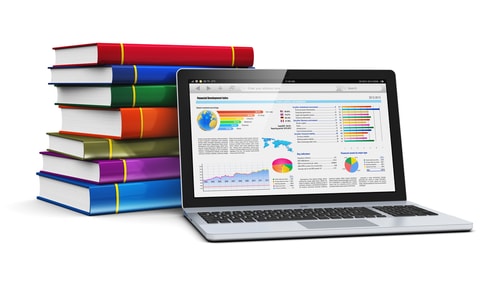 Detailed Reporting Tools
Quickly review the performance of individual students
Quickly review the performance of entire class
Use reports on student performance to customize your lectures to fit student needs
---
Enhanced eBook
Save money
Includes myBusinessCourse
Integrates eLecture and demonstration videos
Bookmarking
Note taking
Highlighting
---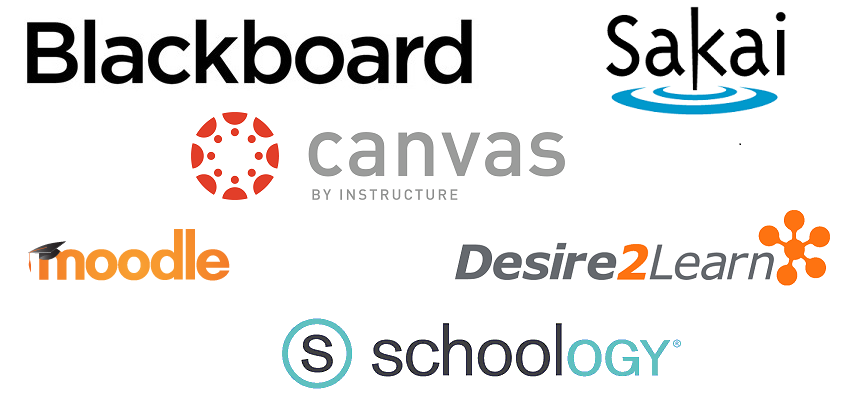 Third Party Integrations
Single sign-on
Link to assignments in myBusinessCourse from your third party course
Automatically sync gradebooks each night
---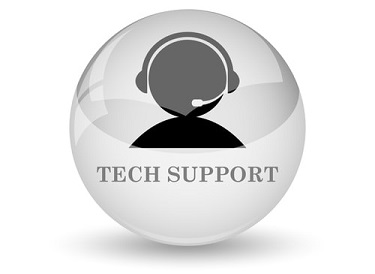 Support and Training
Technical support for students and faculty available daily
Faculty training conducted daily
Expand/Collapse All
Module 01: Framework for Analysis and Valuation (pg. 1-1)
Module 02: Review of Business Activities and Financial Statements (pg. 2-1)
Module 03: Profitability Analysis and Interpretation (pg. 3-1)
Module 04: Credit Risk Analysis and Interpretation (pg. 4-1)
Module 05: Revenue Recognition and Operating Income (pg. 5-1)
Module 06: Asset Recognition and Operating Assets (pg. 6-1)
Module 07: Liability Recognition and Nonowner Financing (pg. 7-1)
Module 08: Equity Recognition and Owner Financing (pg. 8-1)
Module 09: Intercorporate Entities (pg. 9-1)
Module 10: Off-Balance-Sheet Financing (pg. 10-1)
Module 11: Forecasting Financial Statements (pg. 11-1)
Module 12: Cost of Capital and Valuation Basics (pg. 12-1)
Module 13: Cash-Flow-Based Valuation (pg. 13-1)
Module 14: Operating-Income-Based Valuation (pg. 14-1)
Module 15: Market-Based Valuation (pg. 15-1)
Appendix A: Compound Interest Tables (pg. A-1)
Appendix B: Constructing and Analyzing the Statement of Cash Flows (pg. B-1)
Appendix C: Comprehensive Case (pg. C-1)
Appendix D: Chart of Accounts with Acronyms (pg. D-1)
Errata
Last Updated: Mar 2 2016
Practice Quizzes
Last Updated: Jan 3 2016
Practice Quiz Solutions
Last Updated: Jan 3 2016
Guided Example Excel Template - Mid-Module Review Chapter 4
Last Updated: Jan 4 2016
Guided Example Excel Template - Mid-Module Review Chapter 12
Last Updated: Jan 4 2016
eBook
Go paperless today! Available online anytime, nothing to download or install.
Features
Includes MyBusinessCourse
Integrates eLecture and demonstration videos
Bookmarking
Note taking
Highlighting