Financial & Managerial Accounting for Decision Makers, 2e
Financial & Managerial Accounting for Decision Makers, 2e
by Dyckman, Magee, Pfeiffer, Hartgraves, Morse
ISBN: 978-1-61853-106-3 | Copyright 2015
Tabs
Welcome to the second edition of Financial & Managerial Accounting for Decision Makers. We wrote this book to equip students with the accounting techniques and insights necessary to succeed in today's business environment. It reflects our combined experience in teaching accounting to college students at all levels. For anyone who pursues a career in business, the ability to read, analyze, and interpret accounting information is an essential skill. Financial & Managerial Accounting for Decision Makers is written for future business leaders who want to understand how accounting information is prepared and how the information is used by investors, creditors, financial analysts, and managers. Our goal is to provide the most engaging, relevant, and accessible textbook available.
Target Audience
Financial & Managerial Accounting for Decision Makers is intended for use in an introductory accounting course that combines financial and managerial accounting concepts, at either the undergraduate or graduate level; one that balances the preparation of accounting information with its analysis. This book accommodates mini-courses lasting only a few days as well as extended courses lasting a full semester.
This book is real-world oriented and focuses on the most salient aspects of accounting. It teaches students how to read, analyze, and interpret accounting data to make informed business decisions. To that end, it consistently incorporates real company data, both in the body of each chapter and throughout the assignment material.
Real Data Incorporated Throughout
Today's business students must be skilled in using real data to make business decisions. We feel strongly that the more exposure students get to real accounting information, the more comfortable they become using that information to make business decisions. We expose students to the analysis and interpretation of real company data and nonfinancial disclosures through the use of focus companies in each chapter, the generous incorporation of footnotes, financial analysis, and an abundance of assignments that draw on real company data and disclosures.
Focus Companies for Each Chapter
Each chapter's content is explained through the accounting and reporting activities of real companies. Each chapter incorporates a "focus company" for special emphasis and demonstration. The enhanced instructional value of focus companies comes from the way they engage students in real analysis and interpretation. Focus companies were selected based on student appeal and the diversity of industries.
| | | | |
| --- | --- | --- | --- |
| Module 1 | Nike | Module 13 | ModCloth |
| Module 2 | Walgreens | Module 14 | Square |
| Module 3 | Walgreens | Module 15 | DuPont |
| Module 4 | Golden Enterprises | Module 16 | Uber |
| Module 5 | PepsiCo | Module 17 | Samsung |
| Module 6 | Cisco | Module 18 | Unilever |
| Module 7 | Home Depot | Module 19 | Whole Foods |
| Module 8 | Procter & Gamble | Module 20 | Roku |
| Module 9 | Verizon | Module 21 | Pinterest |
| Module 10 | Delta Air Lines | Module 22 | Southwest Airlines |
| Module 11 | Pfizer | Module 23 | Volkswagen |
| Module 12 | Google | Module 24 | Amazon |
Footnotes and Management Disclosures
We incorporate footnotes and other management disclosures, where appropriate, throughout the book. We explain the significance of the footnote and then demonstrate how to use the disclosed information to make managerial inferences and decisions. A representative sample follows.
Financial Analysis Discussions
Each financial accounting chapter includes a financial analysis discussion that introduces key ratios and applies them to the financial statements of the chapter's focus company. By weaving some analysis into each of these chapters, we try to instill in students a deeper appreciation for the significance of the accounting methods being discussed. One such analysis discussion follows.
Assignments that Draw on Real Data
It is essential for students to be able to apply what they have learned to real managerial decisions. Therefore, we have included an abundance of assignments in each chapter that draw on real data. A representative example follows.
Balanced Approach
As instructors of introductory financial accounting, we recognize that the first accounting course serves the general business students as well as potential accounting majors. Financial & Managerial Accounting for Decision Makers embraces this reality. This book balances reporting, analysis, interpretation, and decision making with the more standard aspects of accounting such as journal entries, T-accounts, and the preparation of financial statements.
3-step Process: Analyze, Journalize, Post
One technique we use throughout the financial accounting portion of the book to maintain a balanced approach is the incorporation of a 3-step process to analyze and record transactions. Step 1 analyzes the impact of various transactions on the financial statements using the financial statement effects template. Step 2 records the transaction using journal entries and Step 3 requires students to post the journal entries to T-accounts.
The template captures each transaction's effects on the four financial statements: the balance sheet, income statement, statement of stockholders' equity, and statement of cash flows. For the balance sheet, we differentiate between cash and noncash assets to identify the cash effects of transactions. Likewise, equity is separated into the contributed and earned capital components (the latter includes retained earnings as its major element). Finally, income statement effects are separated into revenues, expenses, and net income (the updating of retained earnings is denoted with an arrow line running from net income to earned capital). This template provides a convenient means to represent financial accounting transactions and events in a simple, concise manner for assessing their effects on financial statements.
International Financial Reporting Standards
The convergence of U.S. GAAP and International Financial Reporting Standards (IFRS) is in process. Our introductory students should be prepared for this eventuality with a basic understanding of the similarities and differences in the current reporting requirements and methods under U.S. GAAP and IFRS. Consequently, we incorporate discussions that examine these similarities and differences where appropriate throughout the financial accounting portion of the book in Global Perspective boxes. See example on page 335. We also include exercises and problems, where appropriate, to stimulate a discussion of international reporting differences. Our approach is conceptual — we purposefully avoid the detailed mechanics that are more appropriate for an intermediate level accounting course at either the undergraduate or graduate level. We feel strongly that our IFRS coverage exposes students to the similarities and differences without overwhelming them.
Innovative Pedagogy
Business Insights
Students appreciate and become more engaged when they can see the real world relevance of what they are learning in the classroom. We have included a generous number of current, real world examples throughout each chapter in Business Insight boxes. The following is a representative example:
Decision Making Orientation
One primary goal of an accounting course is to teach students the skills needed to apply their accounting knowledge to solving real business problems. With that goal in mind, You Make the Call boxes in each chapter encourage students to apply the material presented to solving actual business scenarios. See example on page 380.
Mid-Chapter and Chapter-End Reviews
Accounting can be challenging — especially for students lacking business experience or previous exposure to business courses. To reinforce concepts presented in each chapter and to ensure student comprehension, we include mid-chapter and chapter-end reviews that require students to recall and apply the accounting techniques and concepts described in each chapter. See example on page 343.
Research Insights for Business Students
Academic research plays an important role in the way business is conducted, accounting is performed, and students are taught. It is important for students to recognize how modern research and modern business practice interact. Therefore, we periodically incorporate relevant research to help students understand the important relation between research and modern business. See example on page 180.
New to the 2nd Edition
Financial Accounting Chapters (1-12)
Chapter 4 on the statement of cash flows has been rewritten with a direct method focus company, Golden Enterprises. The chapter has a greater focus on the direct method and a new approach to facilitate students' understanding of the adjustments needed for the indirect method.
We have expanded the discussion of International Financial Reporting Standards (IFRS) and incorporated Global Perspective boxes throughout the text to introduce students to the similarities and differences between U.S. GAAP and IFRS.
The Analyzing Financial Statements sections of chapters have been expanded and now conform to a consistent presentation throughout the text.
The real company data throughout the book has been updated to reflect the most current financial statements available at the time of publication.
Golden Enterprises replaces Walgreens as the focus company in Chapter 4, and Chapter 10 features Delta Air Lines instead of American Airlines.
The first edition introduced the financial calculator in Chapters 9 and 10 and Appendix A. This edition, we have added excel spreadsheets to the analysis. Appendix A now has an extensive discussion of using excel to calculate the time value of money problems.
In addition to the chapter specific changes, there have been several changes throughout the financial accounting portion of the book, including: updated numbers for examples, illustrations, and assignments that use real data; updated footnotes and other nonfinancial disclosures; updated excerpts from the business and popular press; numerous assignments in each chapter have been revised or replaced with new assignments; and a new, accessible design.
Managerial Accounting Chapters (13-24)
Many new Business Insight boxes have replaced older ones.
Several new Research Insight boxes have been incorporated.
Dozens of new, real company examples have been integrated throughout the chapters.
Over two-thirds of the exercises and problems have been revised.
All 12 Opening Vignettes have been replaced. New feature companies include Square, DuPont, Whole Foods and Pinterest.


Introducing myBusinessCourse
myBusinessCourse is a complete, secure, web-based training and e-Learning solution. There is nothing to download or install; it is accessible through any modern web browser and most mobile devices.
---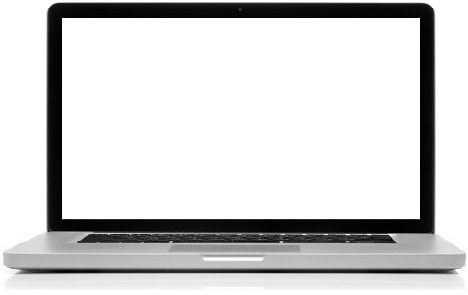 eLecture Videos
Created by the authors of the textbook
Consistent with the textbook's explanations and approach
Cover learning objectives and concepts from each chapter
Ideal for remediation
Ideal for online and hybrid classrooms
---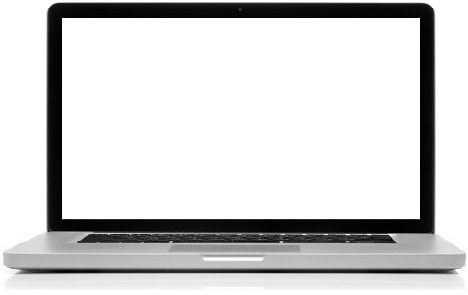 Guided Example Videos
Created by the authors of the textbook
Provide problem solving strategies as well as solutions
Offer clear, step-by-step demonstrations of how to solve select problems from the textbook
---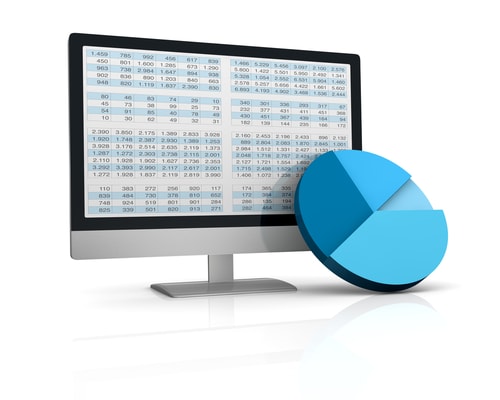 Auto-graded Assignments
Provides immediate feedback
Create assignments using problems from the textbook
Additional randomized versions of assignments provide extra practice
Ideal for remediation
Include select questions from test banks
---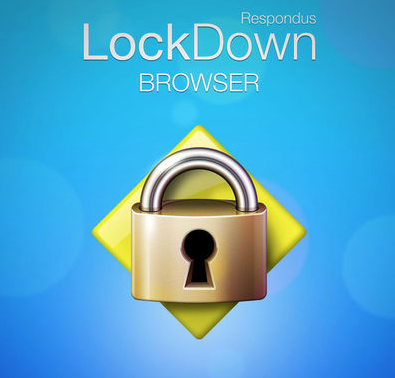 Respondus LockDown Browser®
Assessments are displayed full-screen and cannot be minimized
Browser menu and toolbar options are removed, except for Back, Forward, Refresh and Stop
Prevents access to other applications including messaging, screen-sharing, virtual machines, and remote desktops
Printing and screen capture functions are disabled
Copying and pasting anything to or from an assessment are prevented
Right-click menu options, function keys, keyboard shortcuts and task switching are disabled
An assessment cannot be exited until the student submits it for grading
Assessments set up with LockDown Browser cannot be accessed with other browsers
Students use their preferred device to take exams (iPad, Mac, Windows)
Students will be prompted to install LockDown Browser prior to accessing the exam
---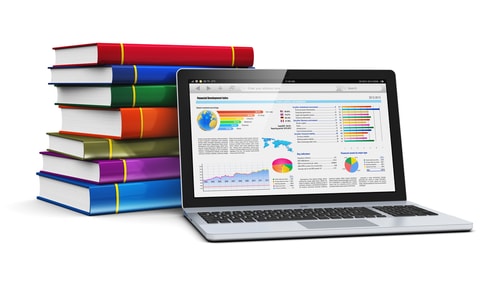 Detailed Reporting Tools
Quickly review the performance of individual students
Quickly review the performance of entire class
Use reports on student performance to customize your lectures to fit student needs
---
Enhanced eBook
Save money
Includes myBusinessCourse
Integrates eLecture and demonstration videos
Bookmarking
Note taking
Highlighting
---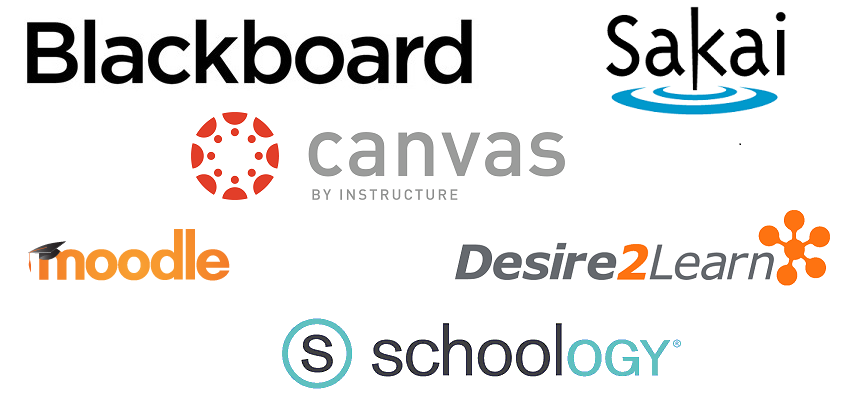 Third Party Integrations
Single sign-on
Link to assignments in myBusinessCourse from your third party course
Automatically sync gradebooks each night
Flashcards
Study, learn and master key terms.
With linear-mode, get full control over the deck. Go back and forth between cards, shuffle and auto-play the deck.
With certainty-mode, test how well you know each term. If you are not certain you have learned the term, it will display again later in the deck.
---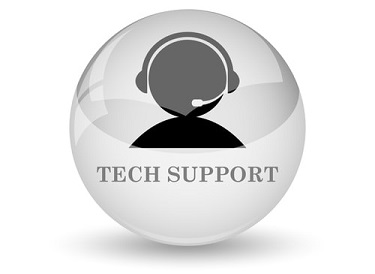 Support and Training
Technical support for students and faculty available daily
Faculty training conducted daily
Expand/Collapse All
About the Authors (pg. iii)
Preface (pg. v)
Contents (pg. xi)
Chapter 01: Introducing Financial Accounting (pg. 3)
Chapter 02: Constructing Financial Statements (pg. 41)
Chapter 03: Adjusting Accounts for Financial Statements (pg. 97)
Chapter 04: Reporting and Analyzing Cash Flows (pg. 153)
Chapter 05: Analyzing and Interpreting Financial Statements (pg. 215)
Chapter 06: Reporting and Analyzing Revenues and Receivables (pg. 267)
Chapter 07: Reporting and Analyzing Inventory (pg. 317)
Chapter 08: Reporting and Analyzing Long-Term Operating Assets (pg. 365)
Chapter 09: Reporting and Analyzing Liabilities (pg. 405)
Chapter 10: Reporting and Analyzing Leases, Pensions, and Income Taxes (pg. 453)
Chapter 11: Reporting and Analyzing Stockholders' Equity (pg. 507)
Chapter 12: Reporting and Analyzing Financial Investments (pg. 555)
Chapter 13: Introducing Managerial Accounting (pg. 615)
Chapter 14: Cost Behavior, Activity Analysis, and Cost Estimation (pg. 643)
Chapter 15: Cost-Volume-Profit Analysis and Planning (pg. 679)
Chapter 16: Relevant Costs and Benefits for Decision Making (pg. 719)
Chapter 17: Product Costing: Job and Process Operations (pg. 759)
Chapter 18: Activity-Based Costing, Customer Profitability, and Activity-Based Management (pg. 811)
Chapter 19: Additional Topics in Product Costing (pg. 851)
Chapter 20: Pricing and Other Product Management Decisions (pg. 881)
Chapter 21: Operational Budgeting and Profit Planning (pg. 913)
Chapter 22: Standard Costs and Performance Reports (pg. 959)
Chapter 23: Segment Reporting, Transfer Pricing, and Balanced Scorecard (pg. 1003)
Chapter 24: Capital Budgeting Decisions (pg. 1047)
Appendix A: Compound Interest and the Time-Value of Money (pg. 1092)
Glossary (pg. 1113)
INDEX (pg. 1133)