Financial & Managerial Accounting for Undergraduates, 1e
Financial & Managerial Accounting for Undergraduates, 1e
by Wallace, Nelson, Christensen, Hobson, Ferris
ISBN: 978-1-61853-276-3 | Copyright 2019
Tabs
Welcome to Financial & Managerial Accounting for Undergraduates!
We wrote this book to satisfy the needs of students taking an introductory course in financial and managerial accounting by providing a high quality, contemporary, and engaging textbook at an affordable price. Financial & Managerial Accounting for Undergraduates is written for students who want to understand how financial statements are prepared and how the information in published financial reports is used. It will also introduce students to management accounting concepts and decision making tools that will help them become effective managers in an increasingly competitive global market. The publication of this text has benefited from extensive feedback and suggestions from focus groups, market surveys, manuscript reviews, and interviews with faculty from across the country.
Target Audience
Financial & Managerial Accounting for Undergraduates is intended for use in the financial and managerial accounting courses at the undergraduate level; courses that balance the development of financial statements and management accounting tools with their interpretation and use in decision making. This book teaches students how to read, analyze, and interpret financial and managerial accounting data to make informed business decisions.
We believe students become more engaged in the course when they see how the content pertains to their future careers. Once engaged in the course, students perform much better and enjoy the class more. Furthermore, we believe accounting is a discipline best learned by doing. Unlike some other disciplines, accounting needs to be practiced. Consequently, we took great care to incorporate a number of pedagogical devices and real examples that illustrate the relevance of financial and managerial accounting to professional careers.
Relevance
"Why do I need to study accounting?"
Students frequently ask this or similar questions. The extent to which they feel accounting is relevant to their daily lives will often determine how much effort they put into the course. The following features are used throughout the book to convey the relevance of accounting to their lives and society.
Real Data and Examples
Today's students must be skilled in using real financial statements and accounting information to make business decisions. Through their exposure to various financial statements, students will learn that, while financial statements do not all look the same, they can readily understand and interpret them to make business decisions. In each financial accounting chapter, we incorporate a wide range of examples using real companies that students know. In addition, the Extending Your Knowledge section in the assignments of each financial accounting chapter requires students to use the financial statements of Columbia Sportswear Company and Under Armour Corporation.
The managerial accounting chapters of the text also incorporate a wide range of examples using real companies such as Microsoft, Amazon and Google. The Service Industry in Focus section in the assignments of each managerial accounting chapter requires the students to use the financial and operational data of a fictitious consulting company, Environmental Business Consultants, LLC, to address real business issues. Most managerial accounting chapters also include real-world examples from Fezzari, a custom bike manufacturer.
Accounting in Practice
These boxed inserts help bridge the gap between the classroom and what students encounter in the real world. Accounting In Practice illustrations document situations a reader is likely to encounter and present the choices that companies face in reporting financial results and making decisions.
Corporate Social Responsibility
Increasingly, companies have found that "doing good" leads to a more successful, profitable enterprise. These boxed inserts help students understand how corporate social responsibility is being embraced by forward-thinking enterprises as part of their long-term business models.
Additional Features
Additional features included throughout the text emphasize the relevance of the current environment of business on accounting concepts.
Features included in the financial accounting chapters:
Principle Alert boxes discuss upcoming or new accounting pronouncements and changes in accounting
principles.
Forensic Accounting boxes highlight how financial accounting knowledge can help aid in the prevention of errors and fraud.
Thinking Globally boxes emphasize the similarities and differences in business practices between companies in the U.S. and companies in other countries.
IFRS Alert boxes examine issues related to similarities and differences in the reporting standards under U.S. GAAP and IFRS.
Features included in the managerial accounting chapters:
Service Industry margin callouts identify the sections of the text that apply managerial accounting concepts to the service industry.
Service Industry in Focus cases provide students an opportunity to apply what they learned within a service industry situation.
Decision Time boxes help students look beyond the accounting numbers to see the importance of other business information in making the best decision.
Success
Accounting can be challenging—especially for students lacking business experience or previous exposure to business courses. To help students succeed in their accounting courses, we provide a wealth of resources through our online learning and homework systems, myBusinessCourse (MBC), and through pedagogical devices used throughout the textbook.
Putting each chapter in context
Often, students lose sight of the big picture. The Past/Present/Future feature provides students with an overview of where the chapter fits within the whole course.
Mapping each chapter
Each chapter begins with an overview that visually depicts the layout of the chapter.
Your Turn!
Your Turn boxes are integrated throughout each chapter as a means of reinforcing the material just presented. Solutions are provided at the end of the chapter so students can check their work.
A.K.A. Boxes
A.K.A. (Also Known As) boxes inform students of commonly used alternative terms that they may encounter.
Hints 
Helpful suggestions are inserted in the margin as Hints to help students understand difficult topics.
Ethics
Enron, WorldCom, Waste Management, Bernie Madoff, and other high-profile incidents of fraud highlight the consequences of unethical decisions made by real people facing difficult challenges in businesses today. Although most students will not face such significant decisions, they will certainly be confronted with day-to-day decisions that have ethical implications and could lead to more serious challenges. For example, students may be tempted to inflate chargeable hours when performance evaluations and bonuses are based on achieving a target level of chargeability. We discuss ethics where appropriate in the textbook, including an assignment in most chapters that raises an ethical issue. Assignments involving ethics are identified by the icon in the margin.


Introducing myBusinessCourse

myBusinessCourse is a complete, secure, web-based training and e-Learning solution. There is nothing to download or install; it is accessible through any modern web browser and most mobile devices.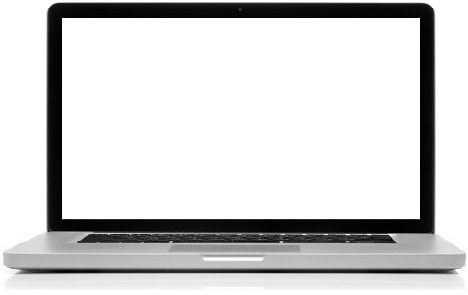 eLecture Videos
Created by the authors of the textbook
Consistent with the textbook's explanations and approach
Cover learning objectives and concepts from each chapter
Ideal for remediation
Ideal for online and hybrid classrooms
---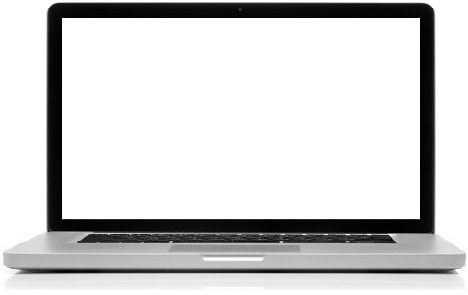 Guided Example Videos
Created by the authors of the textbook
Provide problem solving strategies as well as solutions
Offer clear, step-by-step demonstrations of how to solve select problems from the textbook
---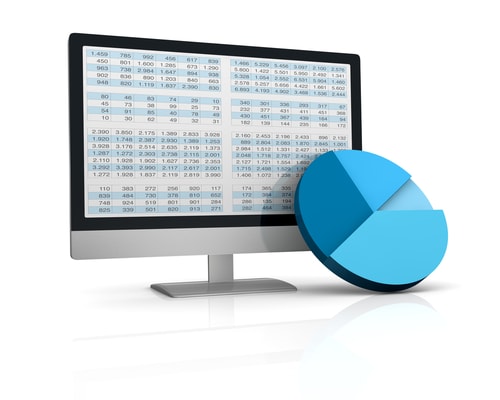 Auto-graded Assignments
Provides immediate feedback
Create assignments using problems from the textbook
Additional randomized versions of assignments provide extra practice
Ideal for remediation
Include select questions from test banks
---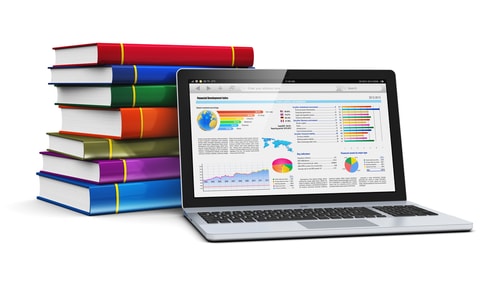 Detailed Reporting Tools
Quickly review the performance of individual students
Quickly review the performance of entire class
Use reports on student performance to customize your lectures to fit student needs
---
Enhanced eBook
Save money
Includes myBusinessCourse
Integrates eLecture and demonstration videos
Bookmarking
Note taking
Highlighting
---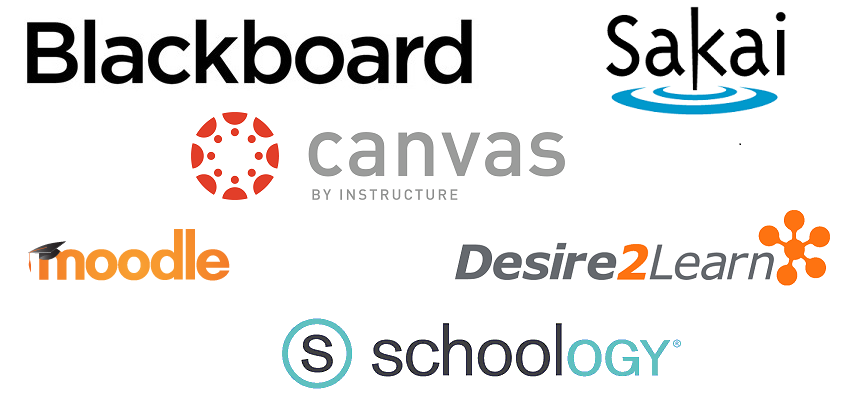 Third Party Integrations
Single sign-on
Link to assignments in myBusinessCourse from your third party course
Automatically sync gradebooks each night
---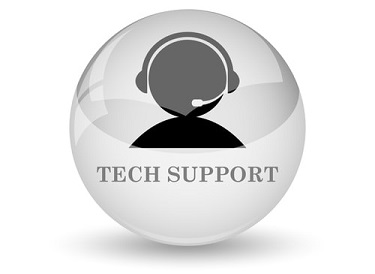 Support and Training
Technical support for students and faculty available daily
Faculty training conducted daily
Expand/Collapse All
About the Authors (pg. iii)
Preface (pg. v)
Brief Contents (pg. xiii)
Contents (pg. xiv)
Chapter 1 Financial Accounting and Business Decisions (pg. 2)
Business Organization (pg. 4)
Your Turn! 1.1 (pg. 5)
Activities of a Business (pg. 5)
Financing Activities (pg. 5)
Investing Activities (pg. 6)
Operating Activities (pg. 6)
Your Turn! 1.2 (pg. 6)
Accounting Information and Its Use (pg. 6)
External Users of Accounting (pg. 7)
Internal Users of Accounting (pg. 8)
Your Turn! 1.3 (pg. 8)
Ethics and Accounting (pg. 8)
Your Turn! 1.4 (pg. 9)
The Accounting Process (pg. 10)
Generally Accepted Accounting Principles (pg. 10)
International Financial Reporting Standards (pg. 11)
Your Turn! 1.5 (pg. 12)
Financial Statements (pg. 12)
Balance Sheet (pg. 13)
Income Statement (pg. 14)
Statement of Stockholders' Equity (pg. 15)
Statement of Cash Flows (pg. 17)
Relations Among the Financial Statements (pg. 18)
Your Turn! 1.6 (pg. 19)
Other Annual Report Components (pg. 20)
Notes to Financial Statements (pg. 20)
Independent Auditor's Report (pg. 20)
Management's Discussion and Analysis (pg. 21)
Your Turn! 1.7 (pg. 21)
Careers in Accounting (pg. 22)
Comprehensive Problem (pg. 23)
Appendix 1A: FASB's Conceptual Framework (pg. 25)
Summary of Learning Objectives (pg. 28)
Key Terms (pg. 30)
Self-Study Questions (pg. 31)
Questions (pg. 32)
Short Exercises (pg. 33)
Exercises—Set A (pg. 37)
Exercises—Set B (pg. 41)
Problems—Set A (pg. 44)
Problems—Set B (pg. 48)
Serial Problem: Kate's Cards (pg. 51)
Extending Your Knowledge (pg. 52)
Answers to Self-Study Questions: (pg. 55)
Your Turn! Solutions (pg. 56)
Chapter 2 Processing Accounting Information (pg. 58)
Accounting Cycle (pg. 60)
Your Turn! 2.1 (pg. 61)
Analyzing Transactions (pg. 61)
Accounting Equation Expanded (pg. 62)
Transactions and the Accounting Equation: An Illustration (pg. 62)
Your Turn! 2.2 (pg. 67)
The "Account" System (pg. 68)
Chart of Accounts (pg. 68)
System of Debits and Credits (pg. 68)
Your Turn! 2.3 (pg. 69)
Your Turn! 2.4 (pg. 70)
Recording Transactions (pg. 70)
General Journal (pg. 71)
Posting Journal Entries to the General Ledger (pg. 72)
Illustration of the Recording Process (pg. 72)
Summary Illustration of Journalizing and Posting Transactions (pg. 76)
Your Turn! 2.5 (pg. 78)
Trial Balance (pg. 79)
Your Turn! 2.6 (pg. 80)
Comprehensive Problem (pg. 80)
Summary of Learning Objectives (pg. 82)
Key Terms (pg. 83)
Self-Study Questions (pg. 84)
Questions (pg. 85)
Short Exercises (pg. 86)
Exercises—Set A (pg. 88)
Exercises—Set B (pg. 92)
Problems—Set A (pg. 96)
Problems—Set B (pg. 104)
Serial Problem: Kate's Cards (pg. 112)
Extending Your Knowledge (pg. 112)
Answers to Self-Study Questions: (pg. 117)
Your Turn! Solutions (pg. 118)
Chapter 3 Accrual Basis of Accounting (pg. 120)
Accrual Basis of Accounting (pg. 122)
Revenue Recognition Principle (pg. 122)
Expense Recognition (Matching) Principle (pg. 124)
Your Turn! 3.1 (pg. 125)
Adjusting Accounts (pg. 125)
Unadjusted Trial Balance (pg. 125)
Types of Adjustments (pg. 126)
Your Turn! 3.2 (pg. 126)
Deferral Adjusting Entries (pg. 126)
Allocating Previously Recorded Assets to Expenses (pg. 126)
Allocating Previously Recorded Unearned Revenue to Revenue (pg. 128)
Your Turn! 3.3 (pg. 129)
Accrual Adjusting Entries (pg. 129)
Recording Previously Unrecorded Expenses (pg. 129)
Recording Previously Unrecorded Revenues (pg. 130)
Summary of Accounting Adjustments (pg. 131)
Your Turn! 3.4 (pg. 133)
Adjusted Trial Balance and Financial Statements (pg. 133)
Preparing the Adjusted Trial Balance (pg. 133)
Preparing Financial Statements (pg. 134)
Income Statement (pg. 134)
Statement of Stockholders' Equity (pg. 134)
Balance Sheet (pg. 135)
Statement of Cash Flows (pg. 135)
Your Turn! 3.5 (pg. 136)
Closing Process (pg. 137)
Your Turn! 3.6 (pg. 137)
Journalizing and Posting the Closing Entries (pg. 137)
Summary of the Accounting Cycle (pg. 139)
Your Turn! 3.7 (pg. 140)
Quality of Accounting Numbers (pg. 140)
Comprehensive Problem (pg. 141)
Appendix 3A: Closing Process—Using Income Summary Account (pg. 144)
Your Turn! 3A.1 (pg. 145)
Your Turn! 3A.2 (pg. 148)
Appendix 3B: Using a Worksheet (pg. 148)
Summary of Learning Objectives (pg. 151)
Key Terms (pg. 153)
Self-Study Questions (pg. 153)
Questions (pg. 154)
Short Exercises (pg. 154)
Exercises—Set A (pg. 156)
Exercises—Set B (pg. 159)
Problems—Set A (pg. 163)
Problems—Set B (pg. 171)
Serial Problem: Kate's Cards (pg. 180)
Extending Your Knowledge (pg. 181)
Answers to Self-Study Questions: (pg. 184)
Your Turn! Solutions (pg. 184)
Chapter 4 Understanding Financial Statements (pg. 188)
Balance Sheet Classification and Analysis (pg. 190)
Current Assets (pg. 190)
Long-Term Assets (pg. 191)
Current Liabilities (pg. 192)
Long‑Term Liabilities (pg. 193)
Stockholders' Equity (pg. 193)
Presentation Format (pg. 193)
Your Turn! 4.1 (pg. 195)
Income Statement Classification and Analysis (pg. 195)
Your Turn! 4.2 (pg. 198)
Working with Financial Statements (pg. 198)
Analysis Based on Ratios (pg. 198)
Working with the Balance Sheet (pg. 199)
Your Turn! 4.3 (pg. 201)
Working with the Income Statement (pg. 201)
Your Turn! 4.4 (pg. 203)
Working with the Statement of Stockholders' Equity (pg. 203)
Working with the Statement of Cash Flows (pg. 204)
Your Turn! 4.5 (pg. 206)
Comprehensive Problem (pg. 207)
Summary of Learning Objectives (pg. 209)
Key Terms (pg. 210)
Self-Study Questions (pg. 211)
Questions (pg. 212)
Short Exercises (pg. 213)
Exercises—Set A (pg. 215)
Exercises—Set B (pg. 216)
Problems—Set A (pg. 218)
Problems—Set B (pg. 222)
Serial Problem: Kate's Cards (pg. 225)
Extending Your Knowledge (pg. 225)
Answers to Self-Study Questions: (pg. 228)
Your Turn! Solutions (pg. 229)
Chapter 5 Accounting for Merchandising Operations (pg. 232)
The Nature of Merchandising (pg. 234)
Operating Cycle of a Merchandising Firm (pg. 235)
Cost Flows (pg. 236)
Inventory Systems (pg. 236)
Your Turn! 5.1 (pg. 237)
Accounting for Purchases of Merchandise (pg. 237)
Transportation Costs (pg. 237)
Purchase Returns and Allowances (pg. 238)
Purchase Discounts (pg. 239)
Your Turn! 5.2 (pg. 241)
Accounting for Sales of Merchandise (pg. 241)
Sales Returns and Allowances (pg. 242)
Sales Discounts (pg. 243)
Net Sales (pg. 244)
Your Turn! 5.3 (pg. 245)
Profitability Analysis (pg. 245)
Gross Profit Percentage (pg. 245)
Return on Sales Ratio (Profit Margin) (pg. 246)
Your Turn! 5.4 (pg. 247)
Comprehensive Problem (pg. 248)
Appendix 5A: Periodic Inventory System (pg. 249)
Your Turn! 5A.1 (pg. 250)
Your Turn! 5A.2 (pg. 251)
Your Turn! 5A.3 (pg. 252)
Appendix 5B: The New Revenue Recognition Standard (pg. 253)
Your Turn! 5B.1 (pg. 254)
Summary of Learning Objectives (pg. 254)
Key Terms (pg. 256)
Self-Study Questions (pg. 256)
Questions (pg. 257)
Short Exercises (pg. 258)
Exercises—Set A (pg. 259)
Exercises—Set B (pg. 261)
Problems—Set A (pg. 263)
Problems—Set B (pg. 265)
Serial Problem: Kate's Cards (pg. 267)
Extending Your Knowledge (pg. 268)
Answers to Self-Study Questions: (pg. 271)
Your Turn! Solutions (pg. 271)
Chapter 6 Accounting for Inventory (pg. 274)
Inventory Categories and Concepts (pg. 276)
Categories of Inventory (pg. 276)
Concepts of Inventory Management (pg. 277)
Inventory Ownership and Physical count (pg. 278)
Ownership of Inventory (pg. 278)
Physical Count of Inventory (pg. 279)
Your Turn! 6.1 (pg. 280)
Inventory Costing Methods (pg. 280)
Goods Flow vs. Cost Flow (pg. 281)
Data for Illustration of Cost Flow Assumptions (pg. 281)
Specific Identification Method (pg. 282)
First‑In, First‑Out (FIFO) Method (pg. 282)
Last‑In, First‑Out (LIFO) Method (pg. 283)
Weighted-Average Cost Method (pg. 284)
Your Turn! 6.2 (pg. 285)
Comparative Analysis of Inventory Costing Methods (pg. 285)
Selecting Inventory Methods (pg. 285)
Analysis of Costing Methods and Gross Profit (pg. 287)
Your Turn! 6.3 (pg. 291)
Lower-of-Cost-or-Market Method (pg. 291)
Net Realizable Value (pg. 291)
Lower-of-Cost-or-Market Method (pg. 291)
Your Turn! 6.4 (pg. 293)
Inventory Analysis (pg. 293)
Inventory Turnover and Days' Sales in Inventory (pg. 293)
Your Turn! 6.5 (pg. 294)
Comprehensive Problem (pg. 295)
Appendix 6A: Inventory Costing Methods and the Perpetual Inventory System (pg. 296)
Your Turn! 6A.1 (pg. 302)
Appendix 6B: LIFO Reserve (pg. 302)
Summary of Learning Objectives (pg. 303)
Key Terms (pg. 305)
Self-Study Questions (pg. 305)
Questions (pg. 306)
Short Exercises (pg. 307)
Exercises—Set A (pg. 309)
Exercises—Set B (pg. 312)
Problems—Set A (pg. 315)
Problems—Set B (pg. 319)
Serial Problem: Kate's Cards (pg. 323)
Extending Your Knowledge (pg. 323)
Answers to Self-Study Questions: (pg. 326)
Your Turn! Solutions (pg. 326)
Chapter 7 Internal Control and Cash (pg. 330)
Fraud (pg. 332)
Fraud Triangle (pg. 332)
Internal Control (pg. 333)
COSO Framework (pg. 333)
Control Failures (pg. 338)
The Sarbanes-Oxley Act (pg. 338)
Your Turn! 7.1 (pg. 339)
Accounting for Cash (pg. 339)
Reporting Cash (pg. 339)
Cash and Cash Equivalents (pg. 340)
Internal Control of Cash Receipts Transactions (pg. 341)
Cash Received on Account (pg. 341)
Cash Received from Retail Cash Sales (pg. 343)
Checks (pg. 345)
Using Electronic Funds Transfer (pg. 346)
The Petty Cash Fund (pg. 346)
Your Turn! 7.2 (pg. 347)
The Bank Statement (pg. 347)
The Bank Reconciliation (pg. 347)
Your Turn! 7.3 (pg. 352)
Effective Cash Management (pg. 352)
Monitoring Cash (pg. 352)
Primary Activities of Effective Cash Management (pg. 353)
Comprehensive Problem (pg. 354)
Appendix 7A: Auditing and Internal Control (pg. 355)
Your Turn! 7A.1 (pg. 357)
Summary of Learning Objectives (pg. 357)
Key Terms (pg. 359)
Self-Study Questions (pg. 359)
Questions (pg. 360)
Short Exercises (pg. 361)
Exercises—Set A (pg. 362)
Exercises—Set B (pg. 363)
Problems—Set A (pg. 365)
Problems—Set B (pg. 369)
Serial Problem: Kate's Cards (pg. 373)
Extending Your Knowledge (pg. 374)
Answers to Self-Study Questions: (pg. 377)
Your Turn! Solutions (pg. 378)
Chapter 8 Accounting for Receivables (pg. 380)
Receivables (pg. 382)
Accounts Receivable (pg. 382)
Accounting for Bad Debts (pg. 383)
Allowance Method (pg. 384)
Your Turn! 8.1 (pg. 387)
Estimating Credit Losses (pg. 387)
Percentage of Net Sales Method (pg. 388)
Your Turn! 8.2 (pg. 388)
Accounts Receivable Aging Method (pg. 388)
Your Turn! 8.3 (pg. 391)
Credit Card Sales (pg. 392)
Your Turn! 8.4 (pg. 392)
Notes Receivable (pg. 393)
Interest on Notes Receivable (pg. 393)
Adjusting Entry for Interest (pg. 395)
Reporting Notes Receivable on the Balance Sheet (pg. 396)
Your Turn! 8.5 (pg. 396)
Analyzing and Managing Receivables (pg. 396)
Your Turn! 8.6 (pg. 397)
Factoring and Discounting (pg. 397)
Comprehensive Problem (pg. 398)
Appendix 8A: Direct Write-Off Method (pg. 400)
Your Turn! 8A.1 (pg. 400)
Summary of Learning Objectives (pg. 401)
Key Terms (pg. 402)
Self-Study Questions (pg. 402)
Questions (pg. 404)
Short Exercises (pg. 404)
Exercises—Set A (pg. 406)
Exercises—Set B (pg. 409)
Problems—Set A (pg. 412)
Problems—Set B (pg. 416)
Serial Problem: Kate's Cards (pg. 419)
Extending Your Knowledge (pg. 420)
Answers to Self-Study Questions: (pg. 423)
Your Turn! Solutions (pg. 423)
Chapter 9 Accounting for Long-Lived and Intangible Assets (pg. 424)
Overview of Long-Lived Assets (pg. 426)
Accounting for Long-lived Assets (Cost Determination) (pg. 427)
Acquisition Cost of Long-Lived Assets (pg. 427)
Expenditures Related to Land (pg. 429)
Your Turn! 9.1 (pg. 430)
Nature of Depreciation (pg. 430)
Allocation versus Valuation: Depreciation Accounting (pg. 431)
Calculating Depreciation Expense (pg. 431)
A Comparison of Alternative Depreciation Methods (pg. 435)
Depreciation Method Estimate Changes (pg. 436)
Your Turn! 9.2 (pg. 439)
Revenue Versus Capital Expenditures (pg. 439)
Revenue Expenditures (pg. 439)
Capital Expenditures (pg. 439)
Your Turn! 9.3 (pg. 440)
Disposals of Plant Assets (pg. 441)
Sale of Plant Assets (pg. 441)
Your Turn! 9.4 (pg. 442)
Intangible Assets (pg. 442)
Measurement of Intangible Assets (Cost Determination) (pg. 443)
Amortization of Intangibles (pg. 443)
Examples of Intangible Assets (pg. 444)
Patents (pg. 444)
Copyright (pg. 444)
Franchises (pg. 444)
Trademarks (pg. 445)
Goodwill (pg. 445)
Balance Sheet Presentation (pg. 446)
Return on Assets and Asset Turnover (pg. 446)
Your Turn! 9.6 (pg. 448)
Comprehensive Problem (pg. 448)
Summary of Learning Objectives (pg. 449)
Key Terms (pg. 450)
Self‑Study Questions (pg. 450)
Questions (pg. 451)
Short Exercises (pg. 452)
Exercises—Set A (pg. 453)
Exercises—Set B (pg. 455)
Problems—Set A (pg. 457)
Problems—Set B (pg. 460)
Serial Problem: Kate's Cards (pg. 463)
Extending Your Knowledge (pg. 464)
Answers to Self-Study Questions: (pg. 467)
Your Turn! Solutions (pg. 467)
Chapter 10 Accounting for Liabilities (pg. 468)
Current Liabilities (pg. 470)
Accounts Payable (pg. 470)
Notes Payable and Interest (pg. 470)
Interest Payable (pg. 472)
Current Portion of Long‑Term Debt (pg. 472)
Sales and Excise Taxes Payable (pg. 472)
Payroll‑Related Liabilities (pg. 473)
Your Turn! 10.1 (pg. 475)
Income Taxes Payable (pg. 475)
Advance Payments—Unearned Revenue (pg. 476)
Long-Term Liabilities (pg. 476)
Long-Term Notes (Term Loans) (pg. 477)
Types of Bonds (pg. 478)
Bond Prices (pg. 479)
Recording Bonds (pg. 481)
Your Turn! 10.2 (pg. 485)
Advantages and Disadvantages of Long-Term Bonds and Notes (pg. 485)
Contingent Liabilities (pg. 486)
Examples of Contingent Liabilities (pg. 487)
Summary of Accounting Treatment for Liabilities (pg. 489)
Your Turn! 10.3 (pg. 490)
Analyzing Liabilities (pg. 490)
Current Ratio and Quick Ratio (pg. 490)
Times-Interest-Earned Ratio (pg. 491)
Your Turn! 10.4 (pg. 492)
Comprehensive Problem (pg. 493)
Appendix 10A: Bond Pricing (pg. 493)
Your Turn! 10A.1 (pg. 502)
Appendix 10B: Leases (pg. 502)
Your Turn! 10B.1 (pg. 503)
Summary of Learning Objectives (pg. 503)
Key Terms (pg. 505)
Self-Study Questions (pg. 505)
Questions (pg. 507)
Short Exercises (pg. 507)
Exercises—Set A (pg. 509)
Exercises—Set B (pg. 513)
Problems—Set A (pg. 516)
Problems—Set B (pg. 519)
Serial Problem: Kate's Cards (pg. 522)
Extending Your Knowledge (pg. 523)
Answers to Self-Study Questions: (pg. 525)
Your Turn! Solutions (pg. 526)
Chapter 11 Stockholders' Equity (pg. 528)
Nature and Formation of a Corporation (pg. 530)
Advantages of the Corporate Form of Organization (pg. 530)
Disadvantages of the Corporate Form of Organization (pg. 532)
Accounting for Stockholders' Equity in Alternative Organizational Forms (pg. 533)
Your Turn! 11.1 (pg. 533)
Par Value Stock and No‑Par Value Stock (pg. 533)
Types of Capital Stock (pg. 534)
Common Stock (pg. 534)
Preferred Stock (pg. 535)
Your Turn! 11.2 (pg. 537)
Stock Issuances for Cash (pg. 538)
Issuing Stock At A Premium (pg. 538)
Issuing No-Par Stock (pg. 538)
Noncash Stock Issuances (pg. 539)
Your Turn! 11.3 (pg. 539)
Stock Splits (pg. 540)
Your Turn! 11.4 (pg. 540)
Treasury Stock (pg. 540)
Accounting for Treasury Stock (pg. 541)
Your Turn! 11.5 (pg. 542)
Cash Dividends and Stock Dividends (pg. 542)
Cash Dividends (pg. 543)
Stock Dividends (pg. 544)
Your Turn! 11.6 (pg. 546)
Retained Earnings and the Statement of Stockholder's Equity (pg. 546)
Statement of Stockholders' Equity (pg. 547)
Your Turn! 11.7 (pg. 547)
Analyzing Stockholders' Equity (pg. 548)
Return on Common Stockholders' Equity (pg. 548)
Dividend Yield and Dividend Payout Ratio (pg. 548)
Your Turn! 11.8 (pg. 550)
Comprehensive Problem (pg. 550)
Summary of Learning Objectives (pg. 551)
Key Terms (pg. 553)
Self-Study Questions (pg. 553)
Questions (pg. 554)
Short Exercises (pg. 555)
Exercises—Set A (pg. 556)
Exercises—Set B (pg. 558)
Problems—Set A (pg. 561)
Problems—Set B (pg. 565)
Serial Problem: Kate's Cards (pg. 570)
Extending Your Knowledge (pg. 571)
Answers to Self-Study Questions: (pg. 574)
Your Turn! Solutions (pg. 574)
Chapter 12 Statement of Cash Flows (pg. 576)
Cash and Cash Equivalents (pg. 578)
Activity Classifications in the Statement of Cash Flows (pg. 579)
Operating Activities (pg. 580)
Investing Activities (pg. 580)
Financing Activities (pg. 580)
An Illustration of Activity Classification Usefulness (pg. 581)
Noncash Investing and Financing Activities (pg. 582)
Using the Statement of Cash Flows (pg. 582)
Cash Flow from Operating Activities (pg. 583)
Your Turn! 12.1 (pg. 584)
Preparing the Statement of cash flows USING the Indirect Method (pg. 584)
Five Steps to Preparing a Statement of Cash Flows (pg. 585)
Your Turn! 12.2 (pg. 591)
Analyzing Cash Flows (pg. 592)
Free Cash Flow (pg. 592)
Operating-Cash-Flow-to-Current-Liabilities Ratio  (pg. 592)
Operating-Cash-Flow-to-Capital-Expenditures Ratio (pg. 593)
Your Turn! 12.3 (pg. 594)
Comprehensive Problem (pg. 595)
Appendix 12A: Preparing the Statement of Cash Flows Under the Direct Method (pg. 597)
Your Turn! 12A.1 (pg. 599)
Summary of Learning Objectives (pg. 599)
Key Terms (pg. 600)
Self-Study Questions (pg. 601)
Questions (pg. 602)
Short Exercises (pg. 603)
Exercises—Set A (pg. 604)
Exercises—Set B (pg. 607)
Problems—Set A (pg. 611)
Problems—Set B (pg. 615)
Serial Problem: Kate's Cards (pg. 620)
Extending Your Knowledge (pg. 622)
Answers to Self-Study Questions: (pg. 624)
Your Turn! Solutions (pg. 624)
Chapter 13 Analysis and Interpretation of Financial Statements (pg. 628)
Persistent Earnings and the Income Statement (pg. 630)
Discontinued Operations (pg. 632)
Changes in Accounting Principles (pg. 632)
Comprehensive Income (pg. 633)
Your Turn! 13.1 (pg. 634)
Sources of Information (pg. 634)
Analytical Techniques (pg. 634)
Horizontal Analysis (pg. 635)
Trend Analysis (pg. 637)
Your Turn! 13.2 (pg. 639)
Vertical Analysis (pg. 639)
Your Turn! 13.3 (pg. 640)
Ratio Analysis (pg. 641)
Analyzing Firm Profitability (pg. 641)
Your Turn! 13.4 (pg. 645)
Analyzing Short‑Term Firm Liquidity (pg. 645)
Your Turn! 13.5 (pg. 650)
Analyzing Long‑Term Firm Solvency (pg. 650)
Your Turn! 13.6 (pg. 652)
Financial Ratios for Common Stockholders (pg. 653)
Your Turn! 13.7 (pg. 655)
Limitations of Financial Statement Analysis (pg. 656)
Comprehensive Problem (pg. 657)
Appendix 13A: Financial Statement Disclosures (pg. 658)
Summary of Learning Objectives (pg. 661)
Summary of Financial Statement Ratios (pg. 662)
Key Terms (pg. 664)
Self-Study Questions (pg. 665)
Questions (pg. 666)
Short Exercises (pg. 667)
Exercises—Set A (pg. 669)
Exercises—Set B (pg. 671)
Problems—Set A (pg. 674)
Problems—Set B (pg. 679)
Serial Problem: Kate's Cards (pg. 685)
Extending Your Knowledge (pg. 687)
Answers to Self-Study Questions: (pg. 692)
Your Turn! Solutions (pg. 692)
Chapter 14 Overview of Managerial Accounting (pg. 694)
Introduction To Managerial Accounting (pg. 696)
Managerial Accounting versus Financial Accounting (pg. 696)
Objectives of Managerial Accounting (pg. 697)
Types Of Business Entities (pg. 697)
Major Trends In Business And Managerial Accounting (pg. 698)
Outsourcing (pg. 698)
Factory Automation (pg. 699)
Just-in-Time Inventory Systems (pg. 699)
Lean Manufacturing (pg. 700)
Customer Profitability (pg. 700)
Big Data and Predictive Analytics (pg. 701)
Introducing Two New Companies (pg. 701)
Fezzari—A U.S. Bicycle Manufacturer and Distributor (pg. 701)
Environmental Business Consultants, LLC—A U.S. Service Firm (pg. 702)
Careers In Managerial Accounting (pg. 703)
Alternative Career Paths (pg. 703)
Work/Life Balance (pg. 704)
Professional Certifications (pg. 705)
Certified Public Accountant (CPA) (pg. 705)
Certified Management Accountant (CMA) (pg. 705)
Other Professional Certifications (pg. 705)
Summary of Learning Objectives (pg. 706)
Key Terms (pg. 707)
Self-Study Questions (pg. 707)
Questions (pg. 707)
Extending Your Knowledge (pg. 708)
Answers to Self-Study Questions: (pg. 709)
Your Turn! Solutions (pg. 709)
Chapter 15 Managerial Accounting Concepts and Cost Flows (pg. 710)
Key Objectives of a Managerial Accounting System (pg. 712)
Product Costing in a Manufacturing Environment (pg. 712)
Your Turn! 15.1 (pg. 715)
Product Costing in a Service and Merchandising Environment (pg. 715)
Cost Control (pg. 716)
Inventories and Cost Categories (pg. 716)
Inventories (pg. 716)
Manufacturing Product Cost Categories (pg. 717)
Your Turn! 15.2 (pg. 718)
Product Cost Flows (pg. 719)
Raw Materials (pg. 719)
Labor (pg. 720)
Manufacturing Overhead (pg. 721)
Cost of Goods Manufactured (pg. 722)
Cost of Goods Sold (pg. 723)
Illustration of Product Cost Accumulation (pg. 723)
Introduction of T-Accounts (pg. 723)
Real-World Manufacturing Example (pg. 724)
Schedule of Cost of Goods Manufactured (pg. 724)
Decision Time 15.1 (pg. 726)
Calculating Cost of Goods Sold (pg. 726)
Income Statement for a Manufacturing Firm (pg. 727)
Illustration of Product Cost Journal Entries (pg. 727)
Cost Flows (pg. 729)
Financial Statements (pg. 730)
Service Industry in Focus (pg. 733)
Comprehensive Problem (pg. 736)
Summary of Learning Objectives (pg. 737)
Key Terms (pg. 737)
Self-Study Questions (pg. 738)
Questions (pg. 738)
Exercises—Set A (pg. 739)
Exercises—Set B (pg. 740)
Problems—Set A (pg. 741)
Problems—Set B (pg. 744)
Certified Management Accountant (CMA®) Exam Sample Questions (pg. 746)
Extending Your Knowledge (pg. 746)
Answers to Self-Study Questions: (pg. 748)
Your Turn! Solutions (pg. 748)
Decision Time Solution (pg. 748)
Chapter 16 Cost Accounting Systems: Job Order Costing (pg. 750)
Cost Accounting Systems (pg. 752)
Two Basic Types Of Cost Accounting Systems (pg. 752)
Your Turn! 16.1 (pg. 753)
Timely Product Costing (pg. 753)
Your Turn! 16.2 (pg. 754)
Predetermined Overhead Rates (pg. 755)
Calculation of Predetermined Overhead Rate (pg. 755)
Your Turn! 16.3 (pg. 756)
Annual versus Monthly Rates (pg. 756)
Job Order Costing Systems (pg. 757)
Illustration of Job Order Costing for a Manufacturer (pg. 758)
Decision Time (pg. 766)
Illustration of Job Order Costing for a Service Firm (pg. 767)
Accounting for Service Departments (pg. 768)
Service Departments as Cost Centers (pg. 768)
Service Department Costs as Product Costs (pg. 768)
Method of Cost Allocation (pg. 769)
Choosing an Allocation Basis (pg. 770)
Departmental Overhead Rates (pg. 771)
Departmental Overhead Rates (pg. 771)
Your Turn! 16.4 (pg. 772)
Service Industry in Focus (pg. 772)
Comprehensive Problem (pg. 774)
Summary of Learning Objectives (pg. 774)
Key Terms (pg. 776)
Self-Study Questions (pg. 776)
Questions (pg. 776)
Exercises—Set A (pg. 777)
Exercises—Set B (pg. 779)
Problems—Set A (pg. 782)
Problems—Set B (pg. 786)
Certified Management Accountant (CMA®) Exam Sample Questions (pg. 791)
Extending Your Knowledge (pg. 793)
Answers to Self-Study Questions: (pg. 794)
Your Turn! Solutions (pg. 795)
Decision Time Solution (pg. 795)
Chapter 17 Cost Accounting Systems: Process Costing (pg. 796)
Introduction to Process Costing (pg. 798)
Job Order Costing Review (pg. 798)
Process Costing (pg. 799)
Characteristics of Process Costing (pg. 800)
Manufacturing Departments (pg. 801)
Basic Processing Patterns (pg. 801)
Process Costing Steps (pg. 802)
Step 1: Visualize the Physical Flow of the Units (pg. 804)
Step 2: Calculate the Equivalent Units (pg. 805)
Your Turn! 17.1 (pg. 807)
Step 3: Determine the Per-Unit Costs (pg. 807)
Step 4: Calculate the Cost of Goods Manufactured (pg. 808)
Step 5: Calculate the Ending Work in Process Inventory (pg. 809)
The Product Cost Report (pg. 809)
Companies with Multiple Production Processes (pg. 811)
Journal Entries Illustrated (pg. 811)
Material (pg. 811)
Labor (pg. 811)
Manufacturing Overhead (pg. 811)
Your Turn! 17.2 (pg. 812)
Service Industry in Focus (pg. 812)
Comprehensive Problem (Including Transferred-in Costs) (pg. 816)
Appendix 17A: Process Costing Using FIFO Method (pg. 816)
Your Turn! 17.3 (pg. 820)
Your Turn! 17.4 (pg. 825)
Summary of Learning Objectives (pg. 825)
Key Terms (pg. 827)
Self-Study Questions (pg. 827)
Questions (pg. 827)
Exercises—Set A (pg. 828)
Exercises—Set B (pg. 830)
Problems—Set A (pg. 833)
Problems—Set B (pg. 836)
Certified Management Accountant (CMA®) Exam Sample Questions (pg. 840)
Extending Your Knowledge (pg. 842)
Answers to Self-Study Questions: (pg. 842)
Your Turn! Solutions (pg. 843)
Chapter 18 Activity-Based Costing (pg. 844)
Understanding Indirect Costs Using Activity-Based Costing (pg. 846)
Changing Cost Environment (pg. 847)
Activity-Based Costing (pg. 848)
ABC Product Costing Model (pg. 850)
Traditional Product Costing and ABC Compared (pg. 851)
Your Turn! 18.1 (pg. 854)
Limitations of ABC Illustration (pg. 855)
Comparing Traditional and Activity-Based Costing (pg. 855)
ABC Implementation Issues (pg. 855)
ABC and Customer Profitability Analysis (pg. 857)
Customer Profitability Profile (pg. 857)
Activity-Based Management (pg. 859)
Services Industry in Focus (pg. 860)
Customer Profitability Analysis (pg. 860)
Summary of Learning Objectives (pg. 861)
Key Terms (pg. 862)
Self-Study Questions (pg. 863)
Questions (pg. 863)
Exercises—Set B (pg. 865)
Problems—Set A (pg. 867)
Problems—Set B (pg. 872)
Certified Management Accountant (CMA®) Exam Sample Questions (pg. 878)
Extending Your Knowledge (pg. 880)
Answers to Self-Study Questions: (pg. 881)
Your Turn! Solution (pg. 881)
Chapter 19 Cost-Volume-Profit Relationships (pg. 882)
Cost Behavior Analysis (pg. 884)
Selecting the Activity Basis (pg. 884)
Cost-Volume Graphs (pg. 885)
Classifications of Cost Behavior Patterns (pg. 886)
Relevant Range (pg. 887)
Analyzing Cost Behavior (pg. 888)
Scattergraph Method (pg. 888)
Your Turn! 19.1 (pg. 889)
High-Low Method (pg. 889)
Your Turn! 19.2 (pg. 891)
Least Squares Regression Method (pg. 891)
Analyzing Costs in Practice (pg. 892)
Cost-Volume-Profit (CVP) Analysis (pg. 893)
Break-Even Analysis (pg. 893)
Contribution Margin Analysis (pg. 895)
Planning For Profit (pg. 897)
Desired Profit (pg. 897)
Decision Time (pg. 899)
Margin of Safety (pg. 900)
Operating Leverage (pg. 900)
Your Turn! 19.3 (pg. 904)
Using Cost-Volume-Profit Relationships (pg. 904)
Break-Even Analysis and Multiple Products (pg. 905)
Cost-Volume-Profit Analysis for Retail Businesses (pg. 906)
Service Industry in Focus (pg. 908)
Comprehensive Problem (pg. 909)
Summary of Learning Objectives (pg. 910)
Key Terms (pg. 912)
Self-Study Questions (pg. 912)
Questions (pg. 913)
Exercises—Set A (pg. 914)
Exercises—Set B (pg. 915)
Problems—Set A (pg. 917)
Problems—Set B (pg. 920)
Certified Management Accountant (CMA®) Exam Sample Questions (pg. 923)
Extending Your Knowledge (pg. 924)
Answers to Self-Study Questions: (pg. 925)
Your Turn! Solutions (pg. 925)
Decision Time Solution (pg. 925)
Chapter 20 Variable Costing: A Tool for Decision Making (pg. 926)
Treatment of Product Costs (pg. 928)
Absorption Costing (pg. 928)
Variable Costing (pg. 928)
Appropriate Use of Absorption Costing and Variable Costing (pg. 930)
Variable Costing Income Statement (pg. 930)
Income Statement Preparation (pg. 930)
Income Reconciliation (pg. 932)
Your Turn! 20.1 (pg. 933)
Advantages and Disadvantages of Variable Costing (pg. 934)
Advantages (pg. 934)
Disadvantages (pg. 935)
Services Industry in Focus (pg. 935)
Comprehensive Problem (pg. 938)
Summary of Learning Objectives (pg. 939)
Key Terms (pg. 939)
Self-Study Questions (pg. 940)
Questions (pg. 940)
Exercises—Set A (pg. 940)
Exercises—Set B (pg. 941)
Problems—Set A (pg. 942)
Problems—Set B (pg. 943)
Certified Management Accountant (CMA®) Exam Sample Questions (pg. 944)
Answers to Self-Study Questions: (pg. 946)
Your Turn! Solution (pg. 946)
Chapter 21 Relevant Costs and Short-Term Decision Making (pg. 948)
Management and the Decision-Making Process (pg. 950)
Who Makes Decisions? (pg. 950)
Phases of Decision Making (pg. 952)
Relevant Costs and Differential Analysis (pg. 953)
Decision Time 21.1 (pg. 955)
Illustrations of Differential Analysis (pg. 955)
The Special Order (pg. 955)
Your Turn! 21.1 (pg. 956)
Make or Buy? (pg. 957)
Dropping Unprofitable Segments (pg. 958)
Decision Time 21.2 (pg. 959)
Sell or Process Further? (pg. 959)
Constrained Resources (pg. 963)
Your Turn! 21.2 (pg. 964)
Service Industry in Focus (pg. 964)
Summary of Learning Objectives (pg. 965)
Key Terms (pg. 966)
Self-Study Questions (pg. 966)
Questions (pg. 967)
Exercises—Set A (pg. 967)
Exercises—Set B (pg. 970)
Problems—Set A (pg. 972)
Problems—Set B (pg. 975)
Certified Management Accountant (CMA®) Exam Sample Questions (pg. 977)
Extending Your Knowledge (pg. 979)
Answers to Self-Study Questions: (pg. 981)
Your Turn! Solutions (pg. 981)
Decision Time Solutions (pg. 981)
Chapter 22 Planning and Budgeting (pg. 982)
The Planning Process (pg. 984)
Strategic Planning (pg. 985)
Your Turn! 22.1 (pg. 986)
Operational Planning (pg. 986)
Progress Measurement and Reporting (pg. 987)
The Budgeting Process (pg. 987)
Advantages of Budgeting (pg. 988)
Decision Time 22.1 (pg. 988)
Elements of Effective Budgeting (pg. 989)
Zero-Base Budgeting (pg. 990)
The Framework of the Master Budget (pg. 991)
Illustration of a Master Budget and its Components (pg. 992)
Sales Budget (pg. 992)
Production Budget (pg. 993)
Direct Material Budget (pg. 994)
Direct Labor Budget (pg. 995)
Manufacturing Overhead Budget (pg. 995)
Selling and Administrative Expense Budget (pg. 997)
Capital Expenditures Budget (pg. 997)
Cash Budget (pg. 998)
Your Turn! 22.2 (pg. 999)
Illustration of a Service Firm's Budgets (pg. 999)
Budgeted Financial Statements (pg. 1001)
Services Industry in Focus (pg. 1004)
Comprehensive Problem (pg. 1005)
Summary of Learning Objectives (pg. 1008)
Key Terms (pg. 1010)
Self-Study Questions (pg. 1010)
Questions (pg. 1011)
Exercises—Set A (pg. 1011)
Exercises—Set B (pg. 1013)
Problems—Set A (pg. 1015)
Problems—Set B (pg. 1018)
Certified Management Accountant (CMA®) Exam Sample Questions (pg. 1020)
Extending Your Knowledge (pg. 1021)
Answers to Self-Study Questions: (pg. 1022)
Decision Time Solution (pg. 1023)
Your Turn! Solutions (pg. 1023)
Chapter 23 Standard Costing and Variance Analysis (pg. 1024)
Standard Costs (pg. 1026)
Uses of Standard Cost Accounting (pg. 1027)
Determining Standard Costs (pg. 1028)
Direct Material Standards (pg. 1028)
Direct Labor Standards (pg. 1028)
Variable Overhead Standards (pg. 1029)
Total Standard Costs (pg. 1030)
Cost Variances (pg. 1031)
Direct Materials Variances (pg. 1032)
Fezzari's Direct Materials Variances (pg. 1034)
Your Turn! 23.1 (pg. 1035)
Direct Labor Variances (pg. 1036)
Fezzari's Direct Labor Variances (pg. 1037)
Your Turn! 23.2 (pg. 1038)
Variable Overhead Variances (pg. 1039)
Fezzari's Variable Overhead Variances (pg. 1040)
Your Turn! 23.3 (pg. 1041)
Decision Time 23.1 (pg. 1041)
Standard Costs In Financial Statements (pg. 1041)
Services Industry in Focus (pg. 1042)
Appendix 23A: Cost Variance Journal Entries Illustrated (pg. 1043)
Your Turn! 23.4 (pg. 1044)
Your Turn! 23.5 (pg. 1045)
Comprehensive Problem (pg. 1045)
Summary of Learning Objectives (pg. 1047)
Key Terms (pg. 1048)
Self-Study Questions (pg. 1049)
Exercises—Set A (pg. 1049)
Exercises—Set B (pg. 1050)
Problems—Set A (pg. 1052)
Problems—Set B (pg. 1054)
Certified Management Accountant (CMA®) Exam Sample Questions (pg. 1055)
Extending Your Knowledge (pg. 1056)
Answers to Self-Study Questions: (pg. 1058)
Decision Time Solution (pg. 1058)
Your Turn! Solutions (pg. 1058)
Chapter 24 Flexible Budgets, Segment Reporting, and Performance Analysis (pg. 1060)
Static Budgets (pg. 1062)
Flexible Budgets (pg. 1063)
Flexible Budgets in a Manufacturing Environment (pg. 1063)
Flexible Budgets in a Service Environment (pg. 1066)
Internal Reporting of Segment Operations (pg. 1069)
Decentralized Organizations (pg. 1069)
Segment Reporting (pg. 1070)
Types of Business Segments (pg. 1070)
Your Turn! 24.1 (pg. 1071)
Performance Reporting (pg. 1072)
Departmental Operations (pg. 1074)
Contribution Margin Income Statement (pg. 1074)
Segment Performance Evaluation (pg. 1074)
Service Company Segment Reporting Illustration (pg. 1075)
Office Margin (pg. 1075)
Your Turn! 24.2 (pg. 1079)
Performance Analysis (pg. 1079)
Return on Investment (pg. 1079)
Return on Sales (pg. 1080)
Asset Utilization (pg. 1081)
Residual Income (pg. 1081)
Balanced Scorecard (pg. 1082)
Decision Time 24.1 (pg. 1083)
Service Industry in Focus (pg. 1084)
APPENDIX 24A: Transfer Pricing (pg. 1086)
Comprehensive Problem (pg. 1092)
Summary of Learning Objectives (pg. 1093)
Key Terms (pg. 1095)
Self-Study Questions (pg. 1095)
Questions (pg. 1095)
Exercises—Set A (pg. 1096)
Exercises—Set B (pg. 1097)
Problems—Set A (pg. 1099)
Problems—Set B (pg. 1101)
Certified Management Accountant (CMA®) Exam Sample Questions (pg. 1104)
Extending Your Knowledge (pg. 1105)
Answers to Self-Study Questions (pg. 1106)
Your Turn! Solutions (pg. 1106)
Decision Time Solution (pg. 1106)
Chapter 25 Capital Budgeting (pg. 1108)
Elements Of Capital Budgeting (pg. 1110)
Capital Budgeting Phases (pg. 1110)
Capital Expenditure Analysis (pg. 1111)
Required Rates of Return and the Time Value of Money (pg. 1112)
Cost of Capital (pg. 1112)
Your Turn! 25.1 (pg. 1113)
Time Value of Money (pg. 1114)
Performing Net Present Value Calculations (pg. 1115)
Single-Sum Cash Flows (pg. 1115)
Your Turn! 25.2 (pg. 1116)
Annuity Flows (pg. 1116)
Your Turn! 25.3 (pg. 1117)
Measurement of Investments and Returns (pg. 1117)
Cash Flows (pg. 1117)
After-Tax Cash Flows (pg. 1118)
Depreciation Tax Shield (pg. 1118)
Illustration of After-Tax Cash Flows (pg. 1119)
Summary of Concerns Underlying Capital Budgeting (pg. 1121)
Net Present Value Analysis (pg. 1121)
Basic Steps (pg. 1121)
Illustration of Net Present Value Analysis (pg. 1122)
Decision Time 25.1 (pg. 1126)
Liquidation Proceeds (pg. 1126)
Your Turn! 25.4 (pg. 1127)
Excess Present Value Index (pg. 1127)
Other Capital Budgeting Analyses (pg. 1128)
Cash Payback Analysis (pg. 1128)
Average Rate of Return Analysis (pg. 1129)
Capital Budgeting: A Complex Subject (pg. 1131)
Service Industry in Focus (pg. 1131)
Comprehensive Problem (pg. 1133)
Summary of Learning Objectives (pg. 1134)
Key Terms (pg. 1135)
Self-Study Questions (pg. 1135)
Questions (pg. 1136)
Exercises—Set A (pg. 1136)
Exercises—Set B (pg. 1136)
Problems—Set A (pg. 1139)
Problems—Set B (pg. 1141)
Certified Management Accountant (CMA®) Exam Sample Questions (pg. 1144)
Extending Your Knowledge (pg. 1145)
Answers to Self-Study Questions: (pg. 1147)
Your Turn! Solutions (pg. 1147)
Decision Time Solution (pg. 1147)
Appendix A Columbia Sportswear Company (pg. A-1)
Report of Independent Auditors (pg. A-2)
Financial Statements (pg. A-3)
Notes To Financial Statements (pg. A-7)
Earnings Per Share Data (pg. A-22)
Supplemental Information (pg. A-23)
Report On Internal Control (pg. A-25)
Appendix B Financial Statements for Under Armour (pg. B-1)
Appendix C Financial Statements for LVMH Moet Hennessy - Louis Vuitton (pg. C-1)
Appendix D Accounting for Investments and Consolidated Financial Statements (pg. D-1)
Investments (pg. D-2)
Debt and Equity Securities (pg. D-2)
Investment Categories (pg. D-2)
Investments in Debt Securities (pg. D-3)
Purchase (pg. D-4)
Recognition of Interest Income (pg. D-5)
Balance Sheet Valuation (pg. D-5)
Sale or Redemption at Maturity (pg. D-7)
Investments in Equity Securities (pg. D-8)
Purchase (pg. D-8)
Recognition of Investment Income (pg. D-9)
Balance Sheet Valuation (pg. D-9)
Sale (pg. D-11)
Current and Noncurrent Classifications (pg. D-12)
Parent‑Subsidiary Relationship (pg. D-12)
Consolidated Financial Statements (pg. D-12)
Limitations of Consolidated Statements (pg. D-13)
Summary of Learning Objectives (pg. D-14)
Key Terms (pg. D-15)
Self-Study Questions (pg. D-15)
Questions (pg. D-17)
Exercises—Set A (pg. D-17)
Exercises—Set B (pg. D-19)
Problems—Set A (pg. D-21)
Problems—Set B (pg. D-23)
Answers to Self-Study Questions (pg. D-26)
Appendix E Accounting and the Time Value of Money (pg. E-1)
Time Value of Money Concept (pg. E-2)
Time Value of Money: Simple Interest Model (pg. E-2)
Time Value of Money: Compound Interest Model (pg. E-2)
Future Value of an Amount (pg. E-3)
Future Value of an Annuity (pg. E-5)
Present Value of an Amount (pg. E-6)
Present Value of an Annuity (pg. E-9)
Summary of Learning Objectives (pg. E-10)
Glossary of Key Terms (pg. E-10)
Self-Study Questions (pg. E-11)
Exercises—Set A (pg. E-11)
Exercises—Set B (pg. E-12)
Answers to Self-Study Questions: (pg. E-14)
Index (pg. I-1)