Welcome to the Fourth Edition of Financial Accounting for Undergraduates
We wrote this book to satisfy the needs of students taking their first financial accounting course by providing a high quality, contemporary, and engaging textbook at an affordable price. Financial Accounting for Undergraduates is written for students who want to understand how financial statements are prepared and how the information in published financial reports is used. The Fourth Edition has benefited from extensive feedback from adopters of the first three editions and suggestions from focus groups, market surveys, manuscript reviews, and interviews with faculty from across the country.
Target Audience
Financial Accounting for Undergraduates is intended for use in the first financial accounting course at the undergraduate level; one that balances the preparation of financial statements with their interpretation and use. This book teaches students how to read, analyze, and interpret financial accounting data to make informed business decisions.
We believe students become more engaged in the course when they see how the content pertains to their everyday lives. Once engaged in the course, students perform much better and enjoy the class more. Furthermore, we believe accounting is a discipline best learned by doing. Unlike some other disciplines, accounting needs to be practiced. Consequently, we took great care to incorporate a number of pedagogical devices and real examples that show students the relevance of financial accounting to their lives and that help students succeed in the course.
Relevance
"Why do I need to study financial accounting?"
Students frequently ask this or similar questions. The extent to which they feel accounting is relevant to their daily lives will often determine how much effort they put into the course. The following feature are used throughout the book to convey the relevance of accounting to their lives and society.
Real Data and Examples
Today's students must be skilled in using real financial statements to make business decisions. Through their exposure to various financial statements, students will learn that, while financial statements do not all look the same, they can readily understand and interpret them to make business decisions. In each chapter, we incorporate a wide range of examples using real companies that students know. In addition, the Extending Your Knowledge section in the assignments of each chapter requires students to use the financial statements of Columbia Sportswear Company and Under Armour Corporation.
Accounting in Practice
These boxed inserts help bridge the gap between the classroom and what students encounter in the world. Accounting In Practice illustrations document situations a reader is likely to encounter and present the choices that companies make in reporting financial results.
Accounting in Everyday Life
Accounting in Everyday Life boxes illustrate how accounting is used and is useful day-to-day situations. By demonstrating the relevance of accounting to students, we hope to further engage students and spur their interest in succeeding in the course.
Corporate Social Responsibility
Increasingly, companies have found that doing good leads to a more successful, profitable enterprise. These boxed inserts help students understand how corporate social responsibility is being embraced by forward-thinking enterprises as part of their long-term business models.
Success
Financial accounting can be challenging—especially for students lacking business experience or previous exposure to business courses. To help students succeed in the course, we provide a wealth of resources through our online learning and homework systems, myBusinessCourse (MBC), and through pedagogical devices used throughout the textbook.
Putting each chapter in context
Often, students lose sight of the big picture. 
Road Map:

Each chapter opens with a grid that identifies each learning objective for the chapter, the related pages, eLecture and Guided Example videos, and end of chapter assignments. This allows students and faculty to quickly grasp the chapter contents and to efficiently navigate to the desired topic.
The Past/Present/Future feature provides students with an overview of where the chapter fits within the whole course.
Chapter Organization Chart: Each chapter's opener also includes an overview that visually depicts the layout of the chapter.
Your Turn!
Your Turn boxes are integrated throughout each chapter as a mends of reinforcing the material just presented. Solutions are provided at the end of the chapter so students can check their work.
A.K.A Callouts
A.K.A margin callouts inform students of commonly used alternative terms that they may encounter.
Hints
Helpful suggestions are inserted in the margin as Hints to help students understand difficult concepts. To record the bad debts expense for the period. This entry brings the credit balance in the Allowance for Doubtful Accounts account to the required amount—$1,560, as shown below.
Takeaways
These in-chapter summaries ensure that students grasp key concepts before proceeding to the next topic.
Data Analytics
A discussion of data analytics is included to expose students to its relevance in accounting.

Ethics
In today's post-Sarbanes-Oxley world, ethical decision making has never been more pertinent to business and students studying accounting. We discuss ethics where appropriate in the text, and we have included at least one assignment in each chapter that raises an ethical issue. Assignments involving ethics are identified by the icon in the margin.
International Financial Reporting Standards (IFRS)
Our introductory students should develop a basic understanding of the similarities and differences in the current reporting requirements and methods under U.S. GAAP and IFRS. Consequently, we incorporate discussions that examine these similarities and differences where appropriate throughout the book. In addition, the financial statements for LVMH Moet Hennessey-Louis Vuitton S.A. (a Paris-Based holding company) are included in Appendix C at the end of the book. Each chapter includes an IFRS assignment related to LVMH. The IFRS icon identifies those assignments.
Thinking Globally

These boxes emphasize the similarities and differences in business practices between companies in the U.S. and companies in other countries.
Road Map:

Each chapter opens with a grid that identifies each learning objective for the chapter, the related pages, eLecture and Guided Example videos, and end of chapter assignments. This allows students and faculty to quickly grasp the chapter contents and to efficiently navigate to the desired topic.
Data Analytics: Added a discussion of data analytics to expose students to its relevance in accounting.
Updated real financial data throughout the text and assignments
Expanded the number of guided example videos and assignments included in MBC
●      myBusinessCourse: A web-based learning and assessment program intended to complement your textbook and classroom instruction. This easy-to-use course management system grades homework automatically and provides students with eLecture and Guided Example videos to assist them in mastering the material.  In addition, detailed diagnostic tools assess class and individual performance. myBusinessCourse is ideal for online courses or traditional face-to-face courses for which you want to offer students more resources to succeed. MBC integrates with Canvas, BlackBoard, D2L, Sakai, and other LMS platforms.
●       Solutions Manual: Created by the authors, the Solutions Manual contains complete solutions to all the assignment material in the text.
●       Test Bank/Computerized Test Bank: The test bank includes multiple-choice items, matching questions, short-essay questions, and problems. The computerized version of the test bank enables an instructor to add and edit questions; create up to 99 versions of each test; attach graphic files to questions; import and export AsCii files; and select questions based on type or learning objective.  It provides password protection for saved tests and question databases and is able to run on a network.
●       PowerPoint: The PowerPoint slides outline key elements of each chapter.
●      Excel Templates:  We provide Excel spreadsheets for assignments.  These spreadsheets will save time in data entry and allow students to dedicate additional time to learning the material.  The Excel spreadsheets are identified by the EXCEL icon.
●       Self-Study Quizzes: Available for students within MBC.
●       Jeopardy-style review game created by the authors. Available for each chapter along with an instructional video on how to play and how to add material.
Chapter 01: Financial Accounting and Business Decisions
Chapter 02: Processing Accounting Information
Chapter 03: Accrual Basis of Accounting
Chapter 04: Understanding Financial Statements
Chapter 05: Accounting for Merchandising Operations
Chapter 06: Accounting for Inventory
Chapter 07: Internal Control and Cash
Chapter 08: Accounting for Receivables
Chapter 09: Accounting for Plant and Intangible Assets
Chapter 10: Accounting for Liabilities
Chapter 11: Stockholders' Equity
Chapter 12: Statement of Cash Flows
Chapter 13: Analysis and Interpretation of Financial Statements
Appendix A: Financial Statements and Notes for Columbia Sportswear Company
Appendix B: Financial Statements of Under Armour
Appendix C: Financial Statements for Louis Vuitton-Moet Hennessy (LVMH)
Appendix D: Accounting for Investments and Consolidated Financial Statements
Appendix E: Accounting and the Time Value of Money
Appendix F: Data Analytics and Blockchain Technology


Introducing myBusinessCourse
myBusinessCourse is a complete, secure, web-based training and e-Learning solution. There is nothing to download or install; it is accessible through any modern web browser and most mobile devices.
---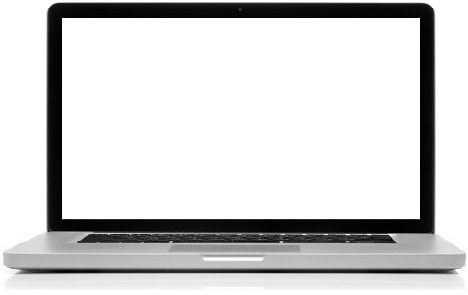 eLecture Videos
Created by the authors of the textbook
Consistent with the textbook's explanations and approach
Cover learning objectives and concepts from each chapter
Ideal for remediation
Ideal for online and hybrid classrooms
---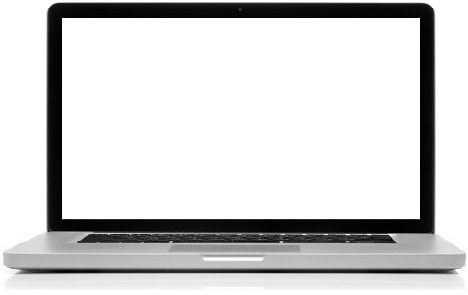 Guided Example Videos
Created by the authors of the textbook
Provide problem solving strategies as well as solutions
Offer clear, step-by-step demonstrations of how to solve select problems from the textbook
---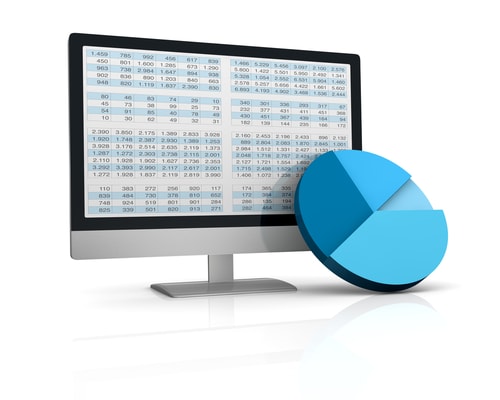 Auto-graded Assignments
Provides immediate feedback
Create assignments using problems from the textbook
Additional randomized versions of assignments provide extra practice
Ideal for remediation
Include select questions from test banks
---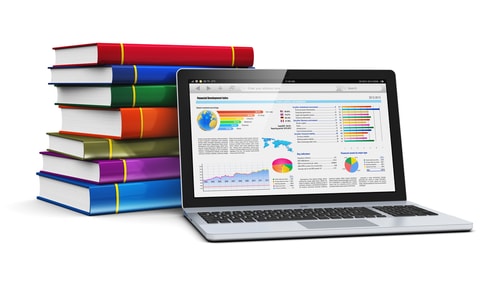 Detailed Reporting Tools
Quickly review the performance of individual students
Quickly review the performance of entire class
Use reports on student performance to customize your lectures to fit student needs
---
Enhanced eBook
Save money
Includes myBusinessCourse
Integrates eLecture and demonstration videos
Bookmarking
Note taking
Highlighting
---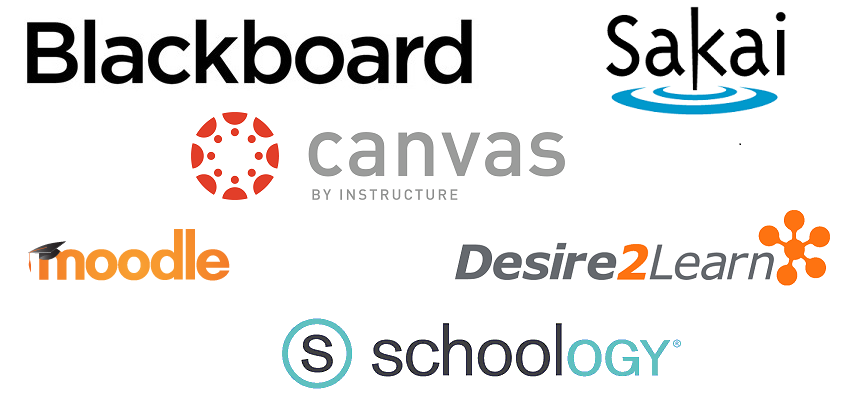 Third Party Integrations
Single sign-on
Link to assignments in myBusinessCourse from your third party course
Automatically sync gradebooks each night
Flashcards
Study, learn and master key terms.
With linear-mode, get full control over the deck. Go back and forth between cards, shuffle and auto-play the deck.
With certainty-mode, test how well you know each term. If you are not certain you have learned the term, it will display again later in the deck.
---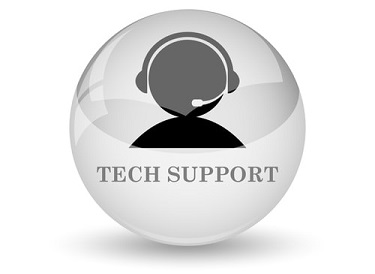 Support and Training
Technical support for students and faculty available daily
Faculty training conducted daily
Instructors

You must have an instructor account and submit a request to access instructor materials for this book.
Fill in the fields in blue to see the cost advantages!
Comparison Calculator
Your Book
Our Book
# Students Annually
Net price of your textbook
(eBook, Looseleaf, Hardback):
Additional Price for Homework System
(if not included with book above):
Included with book
Total Cost

SAVINGS TO STUDENTS IF YOU ADOPT OUR BOOK =