Advanced Accounting, 5e
Advanced Accounting, 5e
by Hamlen
| ISBN: 978-1-61853-424-8 | Copyright 2023
Tabs
Example of the Road Map & video features available for each chapter.



Click on a Chapter 3 eLecture or Guided Example to preview the related video.

| LO | Learning Objective | Page | eLecture | Guided Example | Assignments |
| --- | --- | --- | --- | --- | --- |
| LO3.1 | Explain the purpose and motivations behind consolidation. | 86 | | | MC1, P8 |
| LO3.2 | Apply the concept of control to equity investments. | 88 | | | P8 |
| LO3.3 | Apply the concept of control to non-equity investments. | 89 | | | MC2, 3, 9; E16, 17; P11, 12 |
| LO3.4 | Prepare consolidated balance sheets at the date of acquisition. | 94 | | | MC4-8, 10; E1-15; P1-10, 13-17 |
| LO3.5 | Explain IFRS for consolidations. | 106 | | | MC9, P10 |
Data Analytics
Businesses have experienced significant change in the last several decades due to the increased use of new technologies ranging from data analytics and Blockchain to machine learning and artificial intelligence. In response to the changing demands of the business world, the AACSB has incorporated data analytics requirements within its educational framework. More recently, the AICPA and NASBA have underscored the importance of data analytics by making it a significant element in the CPA Evolution Model Curriculum. The consensus suggests that students entering the accounting profession (or the business world more generally) need an understanding and working knowledge of data analytics to compete for the best jobs.
In recognition of the increasing importance of data analytics, the Fifth Edition includes assignments in myBusinessCourse that help students develop their data analytics skills. The assignments use Excel and Tableau to hone analysis and visualization skills. In addition, Appendix A at the end of the book provides an overview of data analytics, data visualization, and best practices for the effective display of data.


Introducing myBusinessCourse
myBusinessCourse is a complete, secure, web-based training and e-Learning solution. There is nothing to download or install; it is accessible through any modern web browser and most mobile devices.
---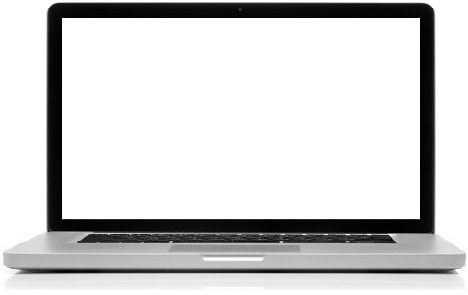 eLecture Videos
Created by the authors of the textbook
Consistent with the textbook's explanations and approach
Cover learning objectives and concepts from each chapter
Ideal for remediation
Ideal for online and hybrid classrooms
---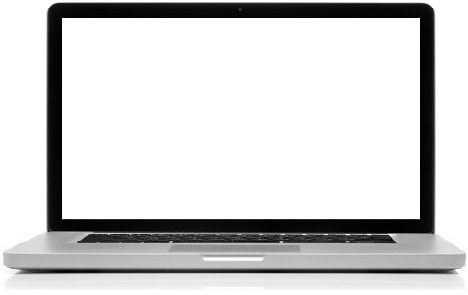 Guided Example Videos
Created by the authors of the textbook
Provide problem solving strategies as well as solutions
Offer clear, step-by-step demonstrations of how to solve select problems from the textbook
---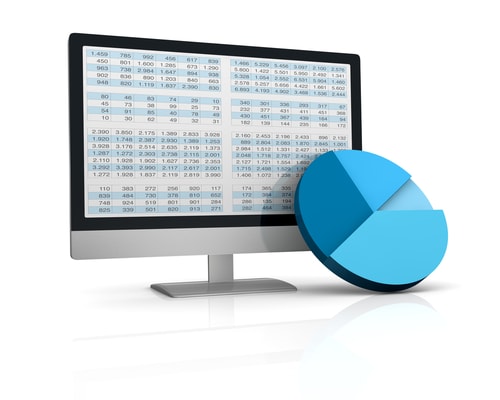 Auto-graded Assignments
Provides immediate feedback
Create assignments using problems from the textbook
Additional randomized versions of assignments provide extra practice
Ideal for remediation
Include select questions from test banks
---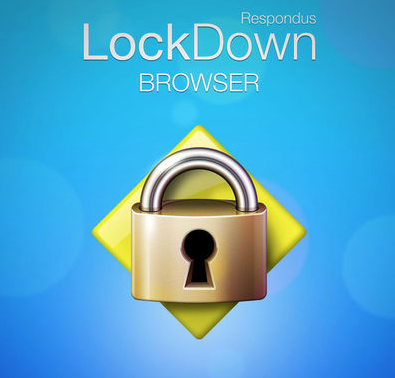 Respondus LockDown Browser®
Assessments are displayed full-screen and cannot be minimized
Browser menu and toolbar options are removed, except for Back, Forward, Refresh and Stop
Prevents access to other applications including messaging, screen-sharing, virtual machines, and remote desktops
Printing and screen capture functions are disabled
Copying and pasting anything to or from an assessment are prevented
Right-click menu options, function keys, keyboard shortcuts and task switching are disabled
An assessment cannot be exited until the student submits it for grading
Assessments set up with LockDown Browser cannot be accessed with other browsers
Students use their preferred device to take exams (iPad, Mac, Windows)
Students will be prompted to install LockDown Browser prior to accessing the exam
---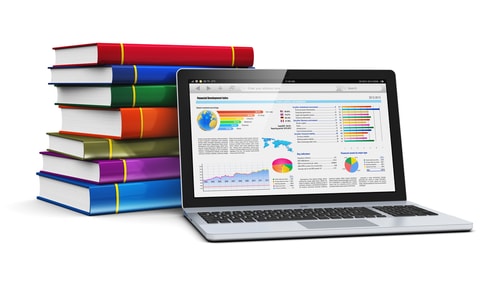 Detailed Reporting Tools
Quickly review the performance of individual students
Quickly review the performance of entire class
Use reports on student performance to customize your lectures to fit student needs
---
Enhanced eBook
Save money
Includes myBusinessCourse
Integrates eLecture and demonstration videos
Bookmarking
Note taking
Highlighting
---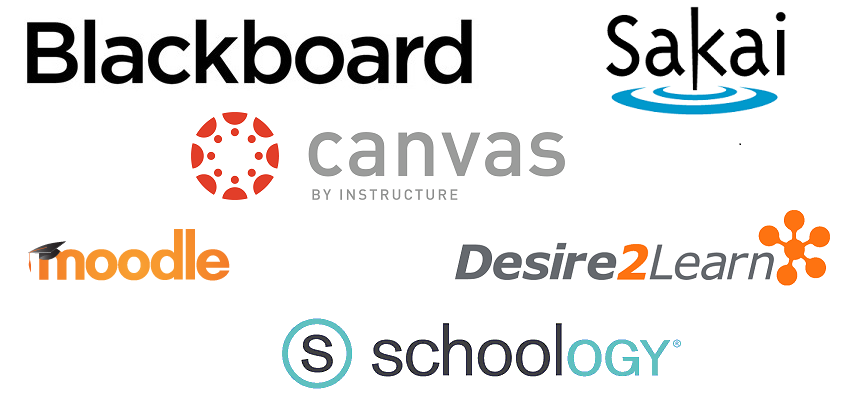 Third Party Integrations
Single sign-on
Link to assignments in myBusinessCourse from your third party course
Automatically sync gradebooks each night
Flashcards
Study, learn and master key terms.
With linear-mode, get full control over the deck. Go back and forth between cards, shuffle and auto-play the deck.
With certainty-mode, test how well you know each term. If you are not certain you have learned the term, it will display again later in the deck.
---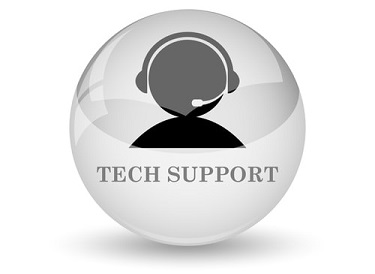 Support and Training
Technical support for students and faculty available daily
Faculty training conducted daily
Welcome to Advanced Accounting!
This
book
c
o
v
ers
reporting
for
me
r
gers
and
acquisitions, foreign
curren
c
y
transactions,
hedges,
state
and
local
g
o
v
ernments,
not-fo
r
-profit
o
r
g
anizations,
plus
spec
i
a
l
ized
topics.
Discussion
of
each
topic
focuses
on
k
e
y
concepts,
with
ma
n
y 
illustrations
from
practice,
using
f
ami
l
i
ar
o
r
g
anizations.
Emphasis
is
on
the
logic
behind
reporting
standards and requirements, presented in a student-friendly
w
a
y
. C
o
v
erage is completely updated for the n
e
west
F
ASB and GASB standards and proposals, as well as rel
ev
ant IFRS. Illustrations of
b
usiness practice are ta
k
en from current financ
i
al
statements and
e
v
ents.
The t

e

xt has

e

xtens

i

v

e student and instructor support. P

o

werPoint s

l

ides, eLecture videos, guided

e

xamples, and on

l

ine hom

e

w

ork and quizzes pr

o

vide students with additional learning resources, and support both virtual and in-c

l

ass instruction.
Target Audience
Advanced Accounting is intended for use, at either the undergraduate or graduate level, in the course commonly known as advanced accounting. It is also designed to be used in courses focusing on mergers and acquisitions that are often part of the MBA curriculum or that are offered as a nondegree, professional development program.
CPA Evolution Model Curriculum
The AICPA and NASBA CPA Evolution Model Curriculum (CPAEMC), launched in 2021, is designed to prepare students for current demands of the CPA exam and the accounting profession. The curriculum consists of three core areas required of all future CPAs, and a choice of one of three disciplines. Content areas within each core area and discipline are organized in modules and topics. Suggested courses are identified for each content area.
This t

e

xtbook pr

o

vides

e

xtens

i

v

e c

o

v

erage of the content areas suggested for ad

v

anced (A

D

V) and g

o

v

ernmental/not-fo

r

-profit

(GVT/NFP)

courses,

plus

in-depth

c

o

v

erage

of

some

content

areas

suggested for intermed

i

ate (INT) courses, as described bel

o

w

. Critical thinking,

ev

aluation of reporting alternat

i

v

es,

and

analysis

of

information

are

emphasized.

A

detailed

description

of

the

model

curriculum can be d

o

wnloaded at this

l

ink:
https://thiswaytocpa.com/p
r
ogram/modelC
P
Acurriculum/
.
How This Book Effectively Teaches Advanced Accounting Topics
Conceptual Focus
Conceptual explanations focus on the logic underlying reporting standards. Each topic is developed by explaining the underlying business activity, the reporting goals, and how standards and procedures achieve these goals, using language students can understand. Illustrations from actual practice enhance understanding and familiarize students with the information presented in real financial statements. Reporting requirements are complex and require substantial judgment in their application. And standards change every year. Conceptual understanding prepares students to evaluate and effectively apply future standards throughout their professional careers.
Logical Flow of Topical Coverage
The organization of chapters reflects the logical flow of topics:
Mergers 

and acquisitions

mater

i

al is c

o

v

ered in Chapters 1–7.
Inte

r

national subsidiary translation and consolidation

,

f

o

r

eign cur

r

ency transactions and 

hedging,

and

other financial

der

iv

at

iv

es (futures, options, and s

w

aps) are in Chapters 7–9.
Reporting standards for state and local g

o

v

e

r

nment and NFP o

r

ganizations

are in Chapters 10–13.

P

artnerships

,

bankruptcy and

r

eo

r

ganization

, and the

SEC

are c

o

v

ered in Chapters 14–16.
Relevant Real Company Illustrations
Each chapter begins with a description of a familiar focus company, and how its activities and reporting practices relate to that chapter's topics. For example, in Chapter 2, IBM's extensive acquisitions illustrate accounting for mergers and acquisitions. Noncontrolling interests are common in the resort industry, and in Chapter 5 Las Vegas Sands Corporation illustrates reporting for noncontrolling interests in subsidiaries. In Chapter 9, Kellogg's hedging practices illustrate hedge accounting for futures, options and swaps. In Chapter 13, Beta Alpha Psi's financial statements illustrate NFP reporting standards. Throughout each chapter, examples from actual practice highlight major topics, using either the focus company or other companies in the same industry.
F
oll

o

wing is a

l

ist of focus companies by chapte

r.
Emphasis on Current Issues and Trends
Reporting Perspective
Reporting Perspectives comment on topics such as the strengths and weaknesses in reporting standards, motivations for changes in standards, their costs and benefits, ethical issues, implications for information quality, and proposals for new standards. The following is an example from Chapter 4.


Business Applications
Taken from current news and actual financial statements, Business Application boxes illustrate reporting practices, current issues, and controversies. Here is an example from Chapter 2, in the section covering valuation methods for assets acquired and liabilities assumed in a business combination.


IFRS
Discussion and illustration of international financial reporting standards and proposals appear in each of the business combinations, foreign currency translation and transactions, and futures, options and swaps chapters. The following is an excerpt from Chapter 5.
Illustrations of IFRS in practice are also provided. Here is an excerpt from Chapter 5.
Clear and Logical Development of Business Combinations Topics
Reporting issues related to business combinations cover a variety of topics. Consolidation procedures are difficult to comprehend and can be confusing to students. Emphasis in this text is on the measurement aspects of combinations—reporting assets and liabilities acquired, determining acquisition cost, valuing noncontrolling interests, and eliminating intercompany accounts. The consolidation chapters start with the reasons why companies should consolidate and the goals of consolidation, and then explain how consolidation procedures achieve these goals.
To make consolidation procedures more comprehensible, eliminations subsequent to acquisition (covered in Chapters 4–7) presume that the parent uses the complete (full) equity method. Exclusive use of the complete (full) equity method allows students to focus on the goals of consolidation and the key issues in consolidation procedures. Once students develop a solid understanding of the consolidation process, changes in procedures required when the parent uses the cost method can be introduced. The appendix to Chapter 4 explains the eliminating entries necessary to adjust the parent's accounts to the complete equity method before proceeding as usual with consolidation.
Additional Pedagogy
To reinforce concepts presented in each chapter and ensure student comprehension, each chapter has two or more In-Chapter Review Problems that require students to recall and apply the accounting techniques and concepts described in the chapter. The solutions to the review problems are included after each chapter's assignments. The following example is from Chapter 2.
Learning Objectives identify the primary learning outcomes for each chapter. An end-of-chapter Review of Key Concepts summarizes the key topics of each chapter.

Extensive End-of-Chaper Material
End-of-chapter questions, exercises, and problems cover all major topics and have a range of difficulty levels, allowing students ample opportunity to practice their understanding of the chapter. Some problems require students to use real company data in applying their knowledge.
Certain
b
usiness combination p

r

oblems continue f

r

om chapter to chapter
.

F

or

e

xample, P3.2 c

o

v

ers conso

l

idation at the date of acquisition, and P4.11 c

o

v

ers conso

l

idation of the same t

w

o companies in subsequent years. P4.5 c

o

v

ers subsequent year conso

l

idation of a wholly

o

wned subsid

i

ar

y

, and P5.7 addresses subsequent year conso

l

idation of the same subsid

i

ar

y

, when the subsid

i

ary has outside

o

wnership.

In

P2.6,

an

acquisition

is

reported

as

a

me

r

ge

r

,

and

in

P3.12

the

same

acquisition

is

reported as

a

stock

i

n

v

estment

and

conso

l

idation.

P3.4,

P4.7,

P5.4,

and

P5.5

use

the

same

acquisition

data to illustrate 

conso

l

idation of a ba

r

g

ain purchase at the date of acquisition, subsequent years, and with a noncontrol

l

ing

interest.

P6.17

adds

intercompa

n

y

e

l

iminations

to

P4.2

'

s

acquisition

in

subsequent

years. Each of these problems can also be assigned separatel

y

.  In

w

orking through these problems, students

g

ain

a

clearer

understanding

of

accounting

for

b

usiness

combinations,

and

h

o

w

concepts

learned

in

each chapter fit

togethe

r

.



In the state and local government chapters, two sets of comprehensive problems for the same county take the student through preparation of financial statements for the general fund, for other gov- ernmental, proprietary, and fiduciary funds, and culminating in preparation of the county's government-wide statements, with reconciliations. The Lake County problems are P10.19, P11.19, and P12.19, and the Hot Springs County problems are P10.20, P11.20, and P12.20. These problems can also be assigned individually or as a class project. 
New To The Fifth Edition
The text is completely updated for new standards, proposals, and other relevant events as of 2022. All illustrations, current practices, and reporting perspectives are also completely updated. Pandemic-related reporting issues and applications are included in many chapters. In addition, some text material has been rewritten to clarify and better organize specific topics. Major changes by chapter include:
Chapter 1:

Additional

e

xp

l

anation and analysis of

AFS debt security impairment

; actual app

l

ications of reporting using the

CECL model

for HTM i

n

v

estments; implementation of ASU 2016-01 for

equity securities

; additional description of reporting for

changes in

o

wnership

.

Chapter 2: Comparison of me

r

gers

v

ersus consolidations

v

ersus stock acquisitions has been r

e

written to emphasize that th

e

y lead to the same reporting result; n

e

w mater

i

al on reporting for 

asset acquisitions

, with comparison to

b

usiness combinations.
Chapter 4: Updates and additional

e

xp

l

anation of goo

d

will impairment

, including PCC guidance for

pr

iv

ate companies and discussion of possible changes for pub

l

ic companies.
Chapter 7: Conso

l

idation procedures for an international subsid

i

ary h

a

v

e been reo

r

g

anized for c

l

arity; n

e

w mater

i

al on changes in functional cur

r

ency; n

e

w section on conso

l

idation when the subsidiary

'

s functional cur

r

ency is the pa

r

ent

'

s cur

r

ency

.

Chapters 8 and 9: Expanded c

o

v

erage of changes in hedge effect

iv

eness

and reporting alternat

i

v

es for basis diffe

r

ences

and time

v

alue; options and s

w

aps mater

i

al r

e

written to better o

r

g

anize topics 

and illustrations;

elimination of LIBOR

.
Chapters 10, 11, and 12:

A comp

r

ehens

iv

e illustration of fund and g

o

v

e

r

nment-wide

r

eporting, using Chapter 10

'

s illustration of general fund reporting for Ranford County in Chapter 10, is

e

xtended to reporting for other funds in Chapter 11 and fund and g

o

v

ernment-wide reporting in Ranford County

'

s

A

CFR in Chapter 12; additional end-of-chapter comprehens

i

v

e problems are added; current discussion of GASB financial

r

eporting model imp

r

o

v

ements; enhanced c

o

v

erage of implementation of the other postemployment benefits

standard (GASB Statement No. 75).
Chapter 13:

Additional

e

xamples of implementation of NFP

r

eporting

r

equi

r

ements

that became 

effect

i

v

e

in 2018;

e

xpanded discussion of reporting issues and the

v

alue of NFP financ

i

al

info

r

mation, as well as intermediate per

f

ormance measu

r

es

and

liquidity disclosu

r

es

; more actual illustrations of NFP reporting.

Chapter 14: N

e

w section on

partnership tax issues

;

e

xpanded c

o

v

erage of partnership types.
Chapter 15: Expanded discussion of t

r

oubled debt

r

estructurings

, illustrations, and end-of-chap

ter problems.
Chapter 16: Updated for recent SEC reporting issues and changes in requirements;

e

xpanded discussion of SEC act

i

vities, including the use of data analytics

f

or en

f

o

r

cement;

e

xtended c

o

v

erage of

CAMs

; n

e

w section on current issues, including cybersecurity disclosu

r

es

and

ESG disclosu

r

es

.

There are

325 new questions, exe

r

cises, and p

r

oblems

, and a

net inc

r

ease of 255 questions,

ex

e

r

cises, and problems, at

v

arious l

e

v

els of d

i

fficult

y.
Teaching Supplements
myBusinessCourse: This easy-to-use program grades homework automatically and provides students with additional help when you are not available. Visit  www.mybusinesscourse.com to sign up or to learn more about this program's features and benefits. In addition, detailed diagnostic tools assess class and individual performance. myBusinessCourse is ideal for online courses, blended courses, and traditional face-to-face courses for which you want to offer students more resources to succeed. Assignments with the MBC Homework icon in the margin are available in myBusinessCourse. eLecture videos and Guided Examples for the In-chapter Reviews are available for you to assign students.
Solutions Manual: Created by the textbook author, the Solutions Manual contains complete solutions to all the assignments in the textbook.
Test Bank: Written by the textbook author, the test bank includes a variety of multiple choice questions and problems, at various levels of difficulty.
Excel Templates:  Excel spreadsheets for select assignments are provided through myBusinessCourse. The Excel spreadsheets are identified by the Excel icon.
PowerPoint: Edited by the textbook author, the PowerPoint slides outline key elements of each chapter.