Skills for Accounting Research, 3e
Skills for Accounting Research, 3e
FASB Codification and eIFRS
by Collins, Salzman
ISBN: 978-1-61853-177-3 | Copyright 2016
Tabs
Increasingly, accounting research and communication skills are being regarded as fundamental to success in our profession.
Professionals who excel in these areas will likely experience a distinct competitive advantage relative to their peers. At the same time, in today's highly regulated business climate, the consequences of inadequately researching and documenting accounting judgments can be severe (e.g., PCAOB or SEC enforcement actions). Recognizing the importance of research skills, research simulations are now a key component of the national CPA exam. What's been missing, until now, is a high-quality, hands-on textbook that can teach students these important skills.
In this book, students will learn to confidently address and communicate accounting research issues, from start to finish. Students will not only take away the ability to identify the accounting problem (the "researchable question"), but will gain experience locating and applying guidance within key research tools (including the FASB Codification and eIFRS), in a variety of accounting environments. In learning to use these research tools, students will have the opportunity to apply guidance to a variety of actual accounting topics.
Recognizing that students cannot learn to research simply by reading about research, the textbook offers students numerous opportunities to actively apply chapter lessons, throughout each chapter. Students will come away from this book armed with the research and critical thinking skills necessary for success as accounting professionals.
Target Audience
This book is intended to serve as the primary teaching materials for graduate and undergraduate courses in accounting research. The book may also be used to supplement materials used in an intermediate or advanced accounting course, given the many opportunities provided within the text to apply Codification guidance to related accounting topics (including, for example, leases, investment accounting, revenue recognition, and fair value measurements). Practitioners and staff training programs can also benefit from the research and communication strategies covered in this book, while gaining exposure to actual excerpts and topics covered in the Codification and other research databases.
Colleges and universities are increasingly including accounting research as a curriculum requirement for undergraduate and/or graduate-level accounting students. Often, students reaching this stage of their accounting program will have just completed their first accounting internship. Interns, as with new staff accountants, will quickly discover that they are expected to learn on the job (accounting can be a sink-or-swim environment). These students will likely have had just enough exposure to the challenges of research that they will crave more formal instruction on this critical skill. This book will offer that to students, in a format that is understandable and engaging.
Prerequisites for Users of this Book
To get the most value from this textbook, students studying this material should have already taken introductory-level accounting courses and—to the extent that the chapters on tax and auditing research will be covered—introductory tax and introductory auditing courses.
Users of this book will need access to the FASB Codification research tool. The American Accounting Association (AAA) provides academic access to the FASB Accounting Standards Codification and the Governmental Accounting Standards Board's GARS Online database for a low annual fee of $250 per year, per institution.
Instructors will value that this book allows students to independently read and practice the baseline skills necessary to become accounting researchers, leaving instructors free to expand lectures into discussions of accounting judgments, student presentations, current events, and classroom discussions of (or hands-on group practice with) case studies. In short, instructors will be able to actively engage students in classroom debates and discussions, because they can spend less of their valuable classroom time lecturing on basic research and communication skills.
Overview of the Book
Chapters 1–5 of this book provide baseline knowledge that is necessary for understanding the rest of the book; the remaining chapters are written independently of one other, allowing instructors to choose to utilize only those chapters that fit their individual course needs.
Chapter 1 offers an overview of accounting research, including discussion of who performs accounting research and in what circumstances, and introducing key standard setters.
Chapter 2 provides an in-depth introduction to the FASB Codification, and emphasizes that students should perform Browse (as opposed to keyword searches) when possible.
Chapter 3 introduces the research process, and Chapter 4 introduces the fundamentals of effective technical writing, including the format of an accounting issues memorandum, techniques for effective email communication of research, and appropriate style for technical accounting writing.
Chapter 5 teaches students how to properly use nonauthoritative resources (e.g., Concepts Statements, firm resources, benchmarking), an essential but often overlooked skill for professionals learning to perform research.
Chapters 6–8 give students the opportunity to apply guidance to accounting issues following the order of sections in the Codification: first, issues involving scope and recognition (Ch. 6), followed by accounting measurement (Ch. 7), and specifically fair value measurement (Ch. 8). The revised revenue standard is emphasized in this edition, within Chapter 6.
Chapters 9–12 introduce skills specific to performing research in other environments, including auditing and professional services research (Ch. 9), governmental research (Ch. 10), tax research (Ch. 11), and international research (Ch. 12). Each of these chapters stands on its own, so instructors can choose to cover only the chapters relevant to their own courses.
Finally, Chapters 13 and 14 focus on softer skills. Chapter 13 teaches students how to prepare and deliver effective presentations. Chapter 14 emphasizes the need for professionals to stay current as accounting requirements change and introduces the standard setters' due process for issuing new guidance. This chapter is a must-read and encourages students to sign up for accounting news alerts.
Engaging Pedagogy
Research is a skill that you learn by doing; accordingly, the pedagogy in this book is designed to foster active learning.
Chapter Opening Vignettes, Learning Objectives, and "Organization of This Chapter" Diagrams
Each chapter opens with a brief vignette placing students in the shoes of a beginning researcher. This opening vignette is followed by a list of the learning objectives for the chapter, and then by a diagram illustrating the organization of content within the chapter. These chapter-opening elements are intended to generate reader enthusiasm for chapter content, as well as provide students with an overview of the information to come.
Example Chapter Opening Vignette (from Chapter 6, Scope)
Printout in hand, Julie taps on her boss's door. She is feeling pretty good; she just found a paragraph in the guidance that appears to speak directly to the tax accrual issue her boss asked her to research. As she shows him the guidance, he taps his pen thoughtfully on the desk.

"Are you sure this guidance applies to our type of transaction?" he asks.

He continues, "I think the guidance for gross receipts taxes (which are based on revenue measures) may differ from guidance for taxes based on income. You've brought me guidance specific to income taxes."

Julie shakes her head; she realizes that she forgot to review the scope section of the guidance that she had printed. "Let me double check the scope section for this guidance," she says. "I'll stop by again later to let you know what I've found."

Confirming that a transaction is within the scope of a Codification topic may seem like an extra step, but much of the guidance within the Codification includes specific instructions for its use. Don't get caught like Julie, forgetting to do the appropriate diligence work on guidance that may otherwise appear to be on point. A proper review of the scope section is critical to identifying appropriate recognition, and then measurement, guidance for a transaction.
Example Learning Objectives (from Chapter 2, regarding the FASB Codification)
After reading this chapter and performing the exercises herein, you will be able to

Describe the purpose of the Codification, and the meaning of authoritative.
Identify standard setters that have contributed to the current body of authoritative guidance.
Understand the organization of guidance within the Codification.
Perform effective Browse searches within the Codification, reviewing all areas of required reading.
Search the Codification using other methods, including the keyword search feature, the Master Glossary, and the Cross Reference feature.
Differentiate between existing versus pending content, and understand how to interpret transition date guidance.
Recognize accounting alternative guidance available for private companies.
Example "Organization of This Chapter" Diagram (from Chapter 3, regarding the research process)
Each chapter includes a graphic showing the organization of topics within the chapter, along with narrative discussion of what the reader can expect key chapter themes to include. Following is one such chapter organization graphic:
Chapter Features
Chapters are written in concise, easy to understand language, with boldfaced key terms to call students' attention to certain topics. In addition, chapters include extensive screenshots (from research tools, particularly the Codification) and diagrams illustrating key chapter concepts, intended to both engage students and improve their familiarity with research tools.
Chapters also include the following features, intended to engage students in active learning:
Now You Try
Throughout each chapter, students are challenged to practice and apply key skills as they are taught (NOW YOU Try questions). These exercises might involve, for example, a student being asked to "draw a picture" of a transaction, to "draft an email" describing an issue, to "show the search path you would use." or to "identify the journal entries" for a scenario, using guidance from the Codification as a guide for the appropriate acounting. Instructors can use these questions as a lead-in to active in-class discussions.
For example, following is a Now YOU Try from Chapter 3, on identifying the accounting problem (the "researchable question"), a key step in the accounting research process:
Now YOU Try 3.4 - Identifying the Reseachable Question
Take a moment to practice identifying a single, researchable question for the following issues.

A company ships its widgets to a customer on December 31 but has not yet collected payment from the customer. The customer has promised to pay within 30 days but has never purchased goods from the company before.
Researchable question?
A customer is suing the local grocery store for a slip-and-fall incident. The grocery store believes the lawsuit will likely be considered frivolous and rejected by the court. The grocery store must decide whether to record or disclose this matter.
Researchable question?
An investor is suing a corporation that has just absorbed another entity in a merger. The investor is alleging that the corporation overstated the values of certain equity investments on its balance sheet, which were acquired during the merger. The investor's attorney needs to understand how the equity investments should have been valued.
Researchable question?
Tips from the Trenches
Periodically throughout the text, students will find Tips from the Trenches, which offer additional insight on chapter content. These are designed to be like the insights you might hear an audit senior offer an audit staffer from across the table.
Tip from the Trenches: Your ultimate goal with the issues memo is to create a "one-stop shop" for knowledge about this transaction and its accounting. A reader, after picking up your memo, should not have to do additional digging to fully understand the background or the support for the accounting conclusion. After reading your memo, if a reader finds it necessary to get additional key facts from the contract, or to read additional guidance from the Codification, then you have failed to make your memo a one-stop shop.
End of Chapter Questions and Case Studies
At the conclusion of each chapter, review questions and exercises are provided, which instructors may choose to assign as homework.
The review questions encourage students to recall and apply key points from the reading.
The exercises provide students with an opportunitThomson Reuters Checkpoint.
In addition, case study questions are included at the end of each chapter, providing students with the opportunity to apply the research process to more involved accounting issues. Students are frequently asked to respond to these questions in the form of an email or by drafting an accounting issues memo. Cases of varying degrees of complexity are provided; accordingly, instructors may choose to assign case study questions as individual homework or as group research assignments.
Example Case Study Question (from Chapter 4, regarding effective communication)
Writing a Brief Issues Memo, Inventory

You are a plant accountant for Kelly Corp. You have been asked to draft a brief (1- to 1.5-page) issues memo ("to the files") documenting the accounting for the following issue.

Kelly Corp has leased a mine from which it recently extracted 1,000 kilograms of bauxite (a mineral that can be used to make aluminum). Kelly Corp plans to sell the bauxite to aluminum manufacturers. Kelly Corp is analyzing whether its bauxite inventory can be carried at its selling price per ASC 330-10-35-16(b). Assume that quoted market prices are generally available for bauxite, and that the market for bauxite is active.

Using the standard memo format, analyze whether all necessary conditions are met for the accounting treatment proposed. If assumptions are needed to fully evaluate the guidance, identify those assumptions in your analysis. For this particular memo, you are not required to present alternative treatments; assume for this issue that you have solely been asked to document whether the conditions in ASC 330-10-35-16(b) are met.
New to this edition
Separate chapters now devoted to the research process (Chapter 3) and effective writing (Chapter 4)
Coverage of judgment and decision making in the research process
A detailed research example running through Chapters 3 and 4, including a full sample accounting issues memo at the end of Chapter 4
Full chapter on delivering effective presentations
Consolidation of (previously separate) chapters on Scope and Recognition
In-depth coverage of how to navigate existing versus revised revenue guidance, and key principles
Coverage of the AICPA's revised Code of Conduct
More hands-on Now YOU Try exercises throughout each chapter
Cases, cases, cases! More cases, of varying degrees of difficulty, in every chapter
Supplements
All supplements for this book have been created by the book's authors.
Instructors Manual—Includes resources for instructors of this course, including sample course schedules and grading considerations, teaching tips for each chapter, and links to external resources.
PowerPoint Slides—Available for each chapter, PowerPoint lecture slides highlight key materials from each chapter.
Solutions Manual—Includes solutions to all end-of-chapter review questions, exercises, and case studies.
Now You Try Responses—Available to instructors, solutions to the "Now You Try" exercises are intended to assist instructors in leading class discussions.


Introducing myBusinessCourse
myBusinessCourse is a complete, secure, web-based training and e-Learning solution. There is nothing to download or install; it is accessible through any modern web browser and most mobile devices.
---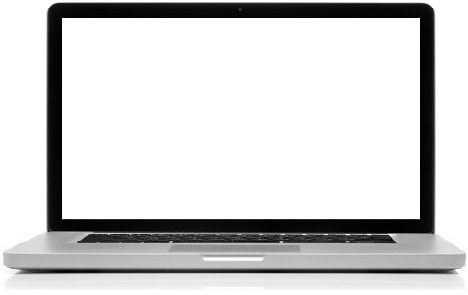 97 eLecture Videos
Created by the authors of the textbook
Consistent with the textbook's explanations and approach
Cover learning objectives and concepts from each chapter
Ideal for remediation
Ideal for online and hybrid classrooms
---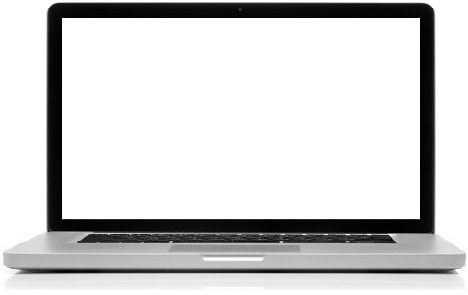 89  Guided Example Videos
Created by the authors of the textbook
Provide problem solving strategies as well as solutions
Offer clear, step-by-step demonstrations of how to solve select problems from the textbook
---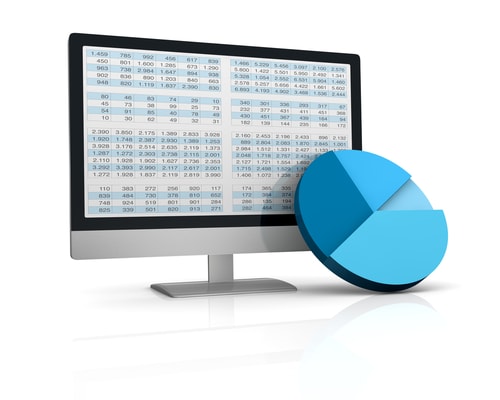 Auto-graded Assignments
Provides immediate feedback
Create assignments using problems from the textbook
Additional randomized versions of assignments provide extra practice
Ideal for remediation
Include select questions from test banks
---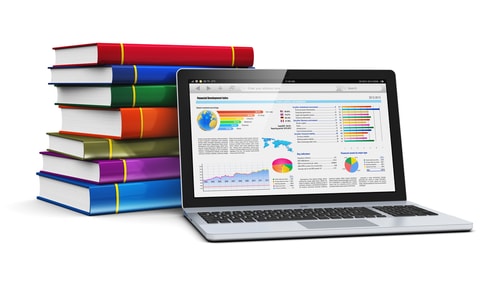 Detailed Reporting Tools
Quickly review the performance of individual students
Quickly review the performance of entire class
Use reports on student performance to customize your lectures to fit student needs
---
Enhanced eBook
Save money
Includes myBusinessCourse
Integrates eLecture and demonstration videos
Bookmarking
Note taking
Highlighting
---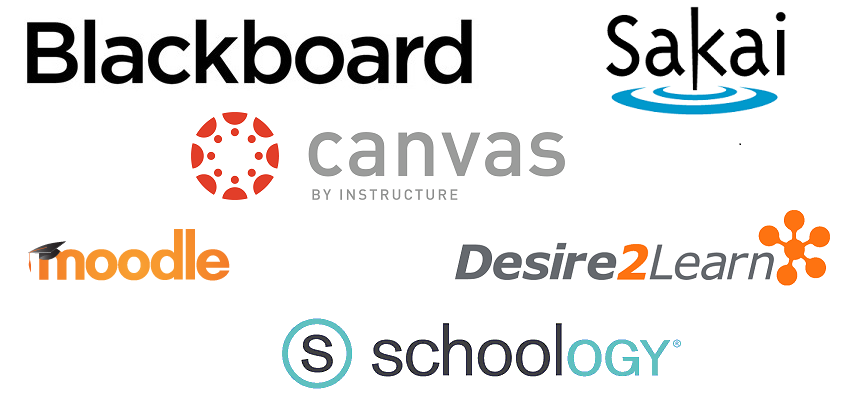 Third Party Integrations
Single sign-on
Link to assignments in myBusinessCourse from your third party course
Automatically sync gradebooks each night
---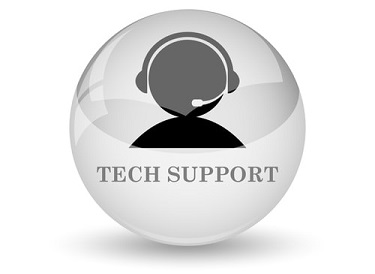 Support and Training
Technical support for students and faculty available daily
Faculty training conducted daily
Expand/Collapse All
Foreword (pg. iii)
About the Authors (pg. iv)
Preface (pg. v)
Brief Table of Contents (pg. xiii)
Contents (pg. xiv)
Chapter 1: Overview of Accounting Research (pg. 2)
Why Accounting Research Skills Matter (pg. 4)
What Is Accounting Research, and Why Is It Performed? (pg. 4)
In What Future Roles Might I Perform Accounting Research? (pg. 5)
When Is Accounting Research Performed? (pg. 7)
Researching a Proposed Transaction (pg. 7)
Researching a Past Transaction (pg. 8)
Research Performed After Financial Statement Issuance (pg. 10)
Research for the Purpose of Shaping Future Accounting Standards (pg. 10)
In What Environments Is Accounting Research Performed? (pg. 10)
Different Guidance for Each Research Environment (pg. 11)
Accounting Standard-Setting Bodies (pg. 12)
The Securities and Exchange Commission (pg. 12)
The American Institute of Certified Public Accountants (pg. 14)
The Financial Accounting Standards Board (pg. 14)
Chapter Summary (pg. 16)
Review Questions (pg. 16)
Exercises (pg. 17)
Case Study Questions (pg. 18)
Chapter 2: The FASB Codification: Introduction and Search Strategies (pg. 20)
What is the FASB Codification? (pg. 22)
What Sources of Guidance Were Used to Populate the Codification? (pg. 23)
How is the Codification Updated? (pg. 24)
Navigating The Codification (pg. 24)
How is Information Organized Within the Codification? (pg. 25)
Areas and Topics (pg. 26)
Subtopics (pg. 28)
Sections (pg. 29)
Subsections and Paragraphs (pg. 33)
Tips for Performing Browse Searches (pg. 35)
Join All Sections (pg. 35)
Navigating a Subtopic, Considering All Areas of "Required Reading" (pg. 36)
Other Search Methods (pg. 39)
Keyword Searches (pg. 39)
Search by ASC Reference Number (pg. 44)
Cross Reference Tab (pg. 45)
Master Glossary (pg. 45)
Pending Content and Effective Dates (pg. 46)
What is "Pending Content"? (pg. 46)
Understanding Effective Dates (pg. 47)
Private Company Accounting Alternatives in the Codification (pg. 47)
Chapter Summary (pg. 48)
Review Questions (pg. 48)
Exercises (pg. 49)
Case Study Questions (pg. 51)
Chapter 3: The Research Process (pg. 54)
Why Use A Research Process? (pg. 56)
The Accounting Research Process (pg. 56)
Pre-Step: Understand the Business (Industry) (pg. 57)
Step 1: Understand the Facts/Background of the Transaction (pg. 59)
Step 2: Define the Problem. That Is, Identify the "Researchable Question." (pg. 61)
Step 3: Stop and Think: What Accounting Treatment Will Likely Be Appropriate? (pg. 63)
Step 4: Search Potentially Relevant Sources of Guidance, Copying Any Relevant Guidance into a Word Document (pg. 64)
Step 5: Analyze Alternatives, Documenting Your Consideration of Each (pg. 66)
Step 6: Justify and Document Your Conclusion (pg. 69)
Judgment And Decision-Making—A Brief Introduction (pg. 69)
Chapter Summary (pg. 72)
Review Questions (pg. 73)
Exercises (pg. 73)
Case Study Questions (pg. 75)
Additional References (pg. 77)
Chapter 4: Creating Effective Documentation (pg. 78)
Documentation Is Integral to Accounting Research (pg. 80)
Communicating Accounting Research (pg. 81)
Emailing the Results of Research Questions (pg. 81)
Drafting an Accounting Issues Memorandum (pg. 84)
Facts/Background (pg. 85)
Question/Issue(s) (pg. 87)
Analysis (pg. 88)
Conclusion (pg. 93)
Financial Statement and Disclosure Impacts (pg. 94)
Re-read Your Work Before Submitting (and what to look for) (pg. 95)
Properly Referencing Accounting Guidance (pg. 96)
How Do I Reference a Passage from the Codification? (pg. 96)
Should I Ever Use Footnotes in Professional Memos? (pg. 97)
When Should I Use Quotation Marks? (pg. 97)
When Is It Appropriate to Alter an Excerpt from the Guidance? (pg. 98)
When Is It Appropriate to Use Ellipses? (pg. 98)
Style Tips for Professional Communication (pg. 99)
Use Proper Voice in Your Memos (pg. 100)
Keep Your Language Neutral (Avoid Strong Words) (pg. 100)
Get the Grammar Right (pg. 101)
Getting Feedback On Your Writing (pg. 101)
Chapter 4 Appendix (pg. 103)
Sample Accounting Issues Memo (pg. 103)
Chapter Summary (pg. 109)
Review Questions (pg. 110)
Exercises (pg. 110)
Case Study Questions (pg. 112)
Energy Works Cases (pg. 113)
Chapter 5: Using Nonauthoritative Sources to Supplement Codification Research (pg. 114)
Nonauthoritative Guidance: What Is It, And How Is It Used? (pg. 116)
Benefits of Nonauthoritative Guidance (pg. 117)
Sources of Nonauthoritative Guidance (pg. 118)
FASB's Conceptual Framework (pg. 118)
Accounting Standards Updates and Pre-Codification Standards (pg. 126)
Accounting Firm Resources (pg. 129)
AICPA Resources (pg. 134)
Peer Benchmarking (pg. 136)
International Financial Reporting Standards (IFRS) (pg. 140)
Using Nonauthoritative Sources: There's a Right Way, and a Wrong Way (pg. 142)
Is It Wrong to Cite Nonauthoritative Guidance Only? (pg. 144)
What's the Right Way to Search Nonauthoritative Guidance? (pg. 145)
How Do I Reference Nonauthoritative Sources? (pg. 145)
Chapter Summary (pg. 146)
Review Questions (pg. 146)
Exercises (pg. 147)
Case Study Questions (pg. 149)
Chapter 6: Scope and Recognition Guidance: A Brief Introduction (pg. 152)
Scope Guidance: An Area Of Required Reading (pg. 154)
Applying Scope Guidance: A Few Examples (pg. 155)
Performing Scope Tests: Leases And Derivatives (pg. 164)
Recognition Guidance: A Brief Introduction (pg. 170)
Revenue Recognition: Navigating The Transition (pg. 172)
Applying Different Recognition Thresholds (pg. 182)
Applying Derecognition Guidance: Liability Extinguishments (pg. 187)
Chapter Summary (pg. 190)
Review Questions (pg. 190)
Exercises (pg. 191)
Case Study Questions (pg. 193)
Chapter 7: Using the Codification to Research Measurement Issues (pg. 196)
What is Accounting Measurement? (pg. 198)
Overview and Conceptual Background (pg. 198)
Measurement Attributes (pg. 198)
Where Can I Find Measurement Guidance? (pg. 200)
Who Performs Accounting Measurement In Practice? (pg. 202)
Initial Measurements (pg. 203)
Overview (pg. 203)
Applying Initial Measurement Guidance (pg. 204)
Subsequent Measurements (pg. 210)
Overview (pg. 210)
Applying Subsequent Measurement Guidance (pg. 211)
Disclosure Should Accompany Key Measurement Judgments (pg. 217)
Chapter Summary (pg. 217)
Review Questions (pg. 217)
Exercises (pg. 218)
Case Study Questions (pg. 219)
Chapter 8: Fair Value Measurements in the Codification (pg. 222)
Fair Value Overview (pg. 224)
What Is Measured at Fair Value? (pg. 224)
How Is Fair Value Measured? (pg. 225)
The Fair Value Hierarchy (pg. 226)
The Debits and Credits: How Are Changes in Fair Value Reported? (pg. 228)
How Do I Navigate Fair Value Guidance? (pg. 229)
Organization of ASC 820 (pg. 230)
In What Other Circumstances Are Fair Value Measurements Permitted Or Required? (pg. 231)
Option to Measure at Fair Value (pg. 231)
Items Measured at Fair Value for Disclosure Purposes (pg. 233)
Financial Instrument Accounting: Changes Are Coming (pg. 235)
What Is The Relationship Between Fair Value and Present Value? (pg. 235)
Contributions Payable: Measuring Fair Value Using an Income Approach (pg. 236)
Valuation Technique Disclosures: An Insight Into How Fair Value Measurements Are Performed (pg. 238)
Fixed Assets: Testing For Impairment Using Fair Value (pg. 240)
Chapter Summary (pg. 245)
Review Questions (pg. 246)
Exercises (pg. 246)
Case Study Questions (pg. 247)
Chapter 9: Audit and Professional Services Research (pg. 250)
Introduction To Auditing Research (pg. 252)
When Is Audit Research Required? (pg. 252)
Types of Services—A High-Level Overview (pg. 252)
The Standard Setters: The AICPA and the PCAOB (pg. 253)
Researching Auditing Standards (pg. 257)
AICPA Auditing Standards (pg. 257)
PCAOB Rules and Auditing Standards (pg. 261)
Searching for Auditing Guidance within Firm Research Databases (pg. 269)
The AICPA's Code Of Conduct (pg. 270)
The Revised Code Is Organized Into Three Parts (pg. 270)
The Conceptual Framework Approach (pg. 272)
How Is Guidance in the Code Organized? (pg. 277)
How Can I Search for Guidance in the Code? (pg. 280)
The Code Will Continue to Change (pg. 281)
Standards For Other Professional Services (pg. 281)
Attestation Standards (pg. 281)
Compilation and Review Standards (SSARS) (pg. 282)
Documentation of Professional Services Research (pg. 283)
Citing Professional Standards (pg. 284)
Chapter Summary (pg. 285)
Review Questions (pg. 285)
Exercises (pg. 286)
Case Study Questions (pg. 287)
Chapter 10: Governmental and Industry Accounting Research (pg. 290)
Governmental Accounting Research (pg. 292)
State and Local Accounting Standards (pg. 292)
Federal Accounting Standards (pg. 303)
Referencing Governmental Accounting Guidance (pg. 308)
Governmental Auditing Standards (pg. 309)
In What Circumstances Are Government Audits Required? (pg. 309)
Who Performs Government Audits? (pg. 311)
Standards for Government Audits (pg. 312)
Applying Governmental Auditing Standards (pg. 316)
Industry Resources (pg. 319)
Professional Organizations (pg. 319)
Management Accounting Standards (pg. 320)
Internal Audit Resources (pg. 320)
Cost Accounting Standards (for Government Contractors and Certain Universities) (pg. 320)
Appendix 10A: Applying the GASB Codification, An Extended Example (pg. 321)
Recognition of Tax Revenues, Using Fund Accounting (pg. 321)
Chapter Summary (pg. 324)
Review Questions (pg. 324)
Exercises (pg. 325)
Case Study Questions (pg. 327)
Chapter 11: Fundamentals of Tax Research (pg. 330)
Who Performs Tax Research, and When? (pg. 332)
The Tax Research Process (pg. 332)
Step 1: Understand the Relevant Facts (pg. 333)
Step 2: Identify the Tax Issues Involved (pg. 334)
Step 3: Analyze Tax Research Findings (pg. 336)
Step 4: Document and Communicate Tax Research Results (pg. 337)
Sources of Federal Tax Law (pg. 340)
Primary Sources of U.S. Federal Tax Law (pg. 340)
Secondary Sources of U.S. Federal Tax Law (pg. 356)
Using an Online Tax Research Service to Find Tax Law (pg. 358)
Table of Contents and Index Searches on Thomson Reuters Checkpoint (pg. 358)
Keyword Searching (pg. 359)
Citation Searches (pg. 361)
Additional Guidance for Using Thomson Reuters Checkpoint (pg. 362)
Updating Tax Research Results (pg. 363)
Citators (pg. 364)
Standards of Professional Tax Practice (pg. 366)
Circular 230 (pg. 366)
AICPA Statements on Standards for Tax Services (pg. 367)
Chapter Summary (pg. 368)
Review Questions (pg. 368)
Exercises (pg. 369)
Case Study Questions (pg. 370)
Chapter 12: The International Research Environment (pg. 374)
Introduction (pg. 376)
IFRS: The Predominant Global Financial Reporting Framework (pg. 376)
A Brief History of International Standards (pg. 376)
When Are Financial Statements Required Internationally? (pg. 377)
The IFRS Foundation and Its Standard-Setting Bodies (pg. 379)
Standard-Setting Bodies of the IFRS Foundation (pg. 380)
Governance and Oversight of the IFRS Foundation (pg. 381)
Advisory Bodies of the IFRS Foundation (pg. 382)
Funding for the IFRS Foundation (pg. 383)
International Financial Reporting Standards (IFRS) (pg. 383)
Applicability of IFRS (pg. 383)
Understanding "Full IFRS" (pg. 386)
Performing IFRS Research (pg. 391)
Statement of Compliance with IFRS (pg. 397)
IFRS for Small and Medium-Sized Entities (pg. 398)
How Do I Know Whether IFRS Applies to a Particular Country? (pg. 401)
When Are International Standards Relevant to U.S. Accountants? (pg. 402)
Foreign Private Issuers (pg. 403)
U.S. Nonpublic Companies (pg. 404)
Other Areas Relevant to U.S. Accountants (pg. 404)
Citing International Accounting Standards (pg. 405)
Nonauthoritative Resources (pg. 406)
Deloitte's IAS Plus Website (pg. 406)
Comparison Guides (pg. 406)
Other Resources (pg. 406)
Appendix 12A: International Auditing Standards (pg. 407)
When Do International Auditing Standards Apply? (pg. 407)
The International Federation of Accountants (IFAC) and Its Standards Boards (pg. 409)
Comparing International Audit Reports (pg. 412)
Chapter Summary (pg. 415)
Review Questions (pg. 415)
Exercises (pg. 416)
Case Study Questions (pg. 417)
Additional References (pg. 418)
Chapter 13: Delivering Effective Presentations (pg. 420)
When Will I Use Presentation Skills in Practice, and What Is the Format? (pg. 422)
Presentation Formats (pg. 423)
What Are The Qualities Of A Great Presentation? (pg. 423)
Creating Effective Content (pg. 424)
Find Ways to Make the Information Resonate (pg. 425)
How Much Detail Should I Include in My Slides? (pg. 426)
Does Font Choice Matter? (pg. 428)
Use Consistent Bullet Style (pg. 428)
Edit Your Presentation (pg. 429)
Delivering a High-Quality Presentation (pg. 429)
Tips for Powerful Body Language (pg. 429)
What If You Have a Fear of Presenting? (pg. 431)
Think beyond the Case Facts (pg. 431)
What Should You Wear? (pg. 432)
Considerations for Those Working in a Group (pg. 432)
Chapter Summary (pg. 434)
Review Questions (pg. 434)
Exercises (pg. 435)
Case Study Questions (pg. 436)
Chapter 14: Staying Current with Emerging Accounting Guidance (pg. 438)
The Professional Advantages of Staying Current (pg. 440)
The Standard-Setting Process (pg. 441)
Why Do Accounting Standards Change? (pg. 441)
The Standard-Setting "Due Process" (pg. 442)
Identifying Resources for Staying Current (pg. 443)
First, Identify the Standard Setters You Want to Monitor (pg. 443)
Next, Identify Resources for Monitoring These Standard Setters (pg. 444)
Chapter Summary (pg. 448)
Review Questions (pg. 448)
Exercises (pg. 449)
Case Study Questions (pg. 450)
Index (pg. 451)